Cambridgeshire: £149 Million Council Cuts Move Closer
14 January 2014, 14:02 | Updated: 14 January 2014, 14:09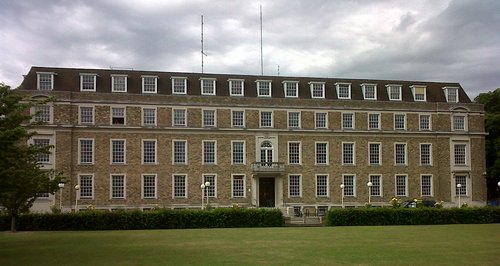 Plans to make £149 million of cuts to Cambridgeshire County Council services have been approved by the authority's cabinet.
Members of the County Council's Cabinet agreed the draft budget proposals today after they were debated by Overview and Scrutiny Committees.
The proposals have been put forward to meet the huge savings required for 2014/15 and the following years due to reduced government funding.
The proposals include cuts to social care, recycling centres, libraries, gritting, school buses and Huntingdon's Cromwell Museum.
The budget also contains a Council Tax rise of 1.99% for the next year.
However spending on several major projects is also included, such as Cambridge Science Park station, Ely bypass and improvements to the Kings Dyke rail crossing.
The full council will vote on the budget at a meeting next month.
If agreed in February, the council will also continue to investigate sharing assets and buildings with other public bodies, such as leasing Castle Court on its Shire Hall HQ site in Cambridge.
Cambridgeshire County Council leader, Martin Curtis [pictured], said: "This is a very tough time for Councils and especially Cambridgeshire.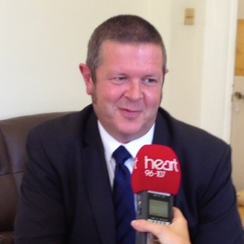 We are one of the hardest hit authorities in the country in terms of funding and yet we are trying to deliver the most growth.
We have already saved tens of millions of pounds by making savings where people would expect whilst having very limited reserves.
But we are also being innovative with such projects as sharing services with other councils as well as being a UK leader in better use of public sector buildings with our partners.
However, the scale of savings we now need to make means we have to make tough decisions and inevitably some regrettable cuts to frontline services.
But these cuts are necessary so that we can continue to make sure we protect the most vulnerable while supporting the local economy and jobs"