Cambridgeshire: £40,000 A Year Spent Fighting Chimney Fires
9 May 2014, 06:45 | Updated: 9 May 2014, 06:57
Cambridgeshire Fire and Rescue service have revealed they spend around £40,000 a year putting out chimney fires alone.
During the financial year of 2011/12, the fire service spent £38,155 putting out 64 of them.
In 2012/13 £40,644 was spent tackling 80 of them, and in 2013/14 86 of them were attended by the fire crews, who spent £44,308.
On average they are costing the fire service £500 each time.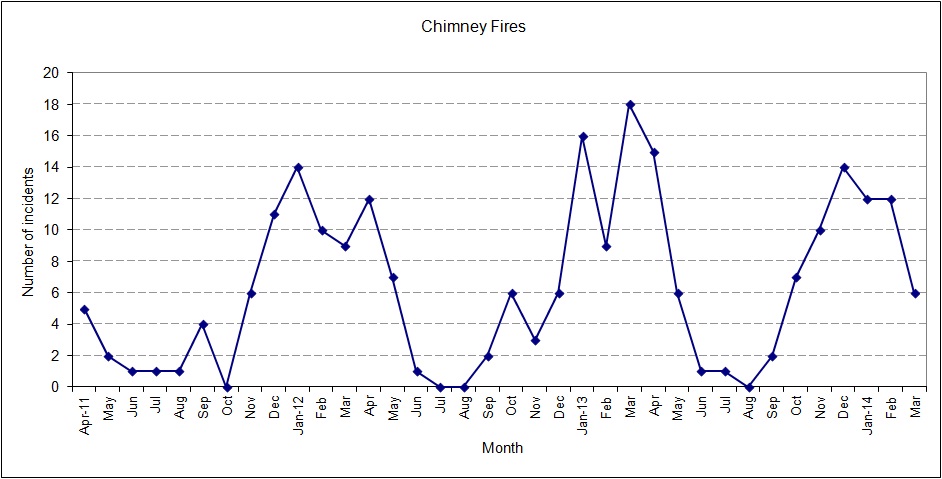 Richard Dykes, a Station Manager told Heart these types of fires are easily avoided, "If you have your chimney swept, we pretty much guarantee, although it's difficult to say, that you won't have a fire.
"We have quite a tight budget at Cambridgeshire Fire and Rescue service, and we're looking to make savings and resource allocations as efficiently as possible.
"The £40,000 here, if it can be avoided, then that would be good.
"We understand the cost of a chimney sweep can be quite expensive, but it's not if you compare that to the cost of loss of life, possibly, from a chimney fire."