A14: Calls For No Tolls For Residents
4 October 2013, 16:38 | Updated: 4 October 2013, 17:09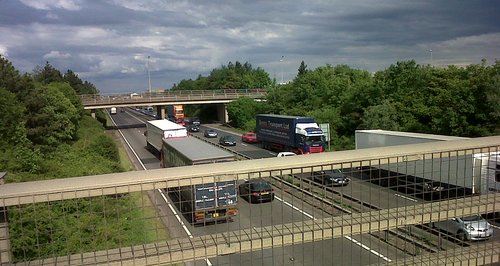 South Cambridgeshire District Council has announced it will fight for cars registered in the district to be exempt from A14 tolls.
There are plans for tolls on part of the A14 south of Huntingdon to help pay for the £1.5 billion upgrade of the road.
At a meeting today, South Cambridgeshire District Councillors said they are against tolling and local funding of the upgrade, however they recognise it's likely to be 'the only deal in town'.
With that in mind, Councillors said they will request all vehicles, with the exception of HGVs, registered in South Cambridgeshire to be exempt from paying to travel on the tolled road.
As a minimum, councillors also said they will fight for South Cambridgeshire residents to be given a reduced cost annual pass.
This is similar to the deal recently agreed for the Dartford crossing in Kent where from March 2014 residents will have unlimited annual journeys across for just £20.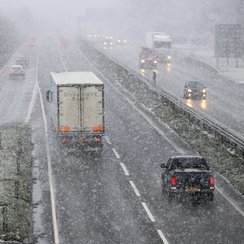 Councillor Ray Manning, Leader of South Cambridgeshire District Council, said: "We desperately need action on the A14 and are pleased the Government has listened to the councils and Local Enterprise Partnerships in the region who have been campaigning for some time.
Anyone who travels on the road on a daily basis will tell you how badly the upgrade is needed due to the tailbacks and accidents they face that are costing lives and our economy millions of pounds each year.
If tolls and local funding is the only deal in town then we must support it to make sure the upgrade takes place, but we are clear that we will fight our residents' corner and will be telling the Government that the national problem should be fixed with national finances."
If local contributions are a requirement to secure the A14 upgrade then councillors have said that future national grants, such as new homes bonus, would be used rather than money from local council taxpayers.
The authority says that meetings of Cabinet and Full Council will consider a local contribution toward the A14 upgrade in November as part of its medium term financial strategy, so no delays take place if they are required.
In the Council's response they will also ask for any toll to be capped for its duration and removed once the upgrade has been paid for.