A14: Councils Commit £100 Million
26 June 2013, 10:11 | Updated: 26 June 2013, 10:25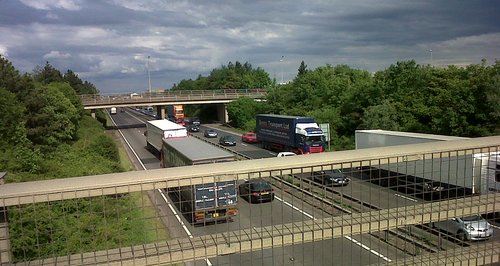 Councils across the East of England have confirmed they will commit £100 million towards upgrading the A14.
The offer is dependent on the government also committing to funding the bulk of the expected £1.5 billion cost of the project.
The scheme is expected to form part of Chancellor George Osbourne's Spending Review today (Wednesday).
However confirmed details may not be announced until a speech containing details of major infrastructure projects, due to be made by Chief Secretary to The Treasury Danny Alexander tomorrow (Thursday).
Business leaders at The Greater Cambridge / Greater Peterborough Local Enterprise Partnership have also agreed to contribute towards the £100 million local funding package.
Cambridgeshire County Council Leader Martin Curtis, said: "We, as a group of authorities and Local Enterprise Partnerships in the East, have written to Government to say that we are willing to contribute £100 million towards the A14 major improvement scheme.
This local contribution depends upon Government doing its bit and confirming the A14 funding and an early start date as part of the Spending Round process.
Individual contributions are subject to partners going through their normal decision making processes."
When it was announced last year, the proposed £1.5 billion upgrade of the A14 was said to be subject to decisions at the Chancellor's Spending Review.
The upgrade includes proposals to widen the A14 in places and install additional safety measures.
There is also a proposal to make the route a toll road, which drivers would pay a fee to use.