Brampton: Ambulance Service Investigation
6 August 2013, 17:08 | Updated: 6 August 2013, 17:18
The East of England Ambulance Service has launched an investigation, after a teenager died from an asthma attack after an ambulance allegedly went to the wrong address.
14 year old Elouise Keeling collapsed with breathing problems during an Air Cadets sports day at RAF Brampton near Huntingdon on June 25.
An ambulance was called at 7.44pm but Miss Keeling's family today told the Cambridge News it was sent to RAF Wyton, seven miles away, by mistake and did not arrive until 8.03pm.
Crews are supposed to respond to the highest priority cases within eight minutes but this journey took 19.
Her family have now called for an investigation into the delays.
A spokesman for the East of England Ambulance Service Trust said it was aware of the complaint but said it was a "complex'' matter.
The trust would not comment on whether the ambulance went to an incorrect address.
He added: "We were called on June 25 to reports of an unconscious 14-year-old who had suffered an asthma attack at RAF Brampton.
A rapid response vehicle, a land ambulance and an air ambulance attended but sadly the girl was pronounced deceased at the scene.
The incident is currently undergoing a full internal investigation.
The patient's family are aware of this and are being kept fully informed throughout the process.''
Cambridge MP Julian Huppert [pictured] said: "This really is a tragic case.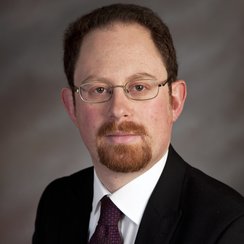 Unfortunately it is yet another in a series of bad incidents involving the Ambulance Service.
This isn't about the staff - the actual paramedics and others who do such an excellent and often traumatic job - it's about the leadership of the organisation.
Many of the directors have now gone, and there is a whole new team in their place.
They have an urgent task to bring the morale and the entire system up to scratch, so that we can get the Ambulance Service we need and deserve.
Otherwise tragic incidents, like this one with Elouise, will continue to happen."