Cambridge: £4.1 Million Cycling Boost
12 August 2013, 10:43 | Updated: 12 August 2013, 15:33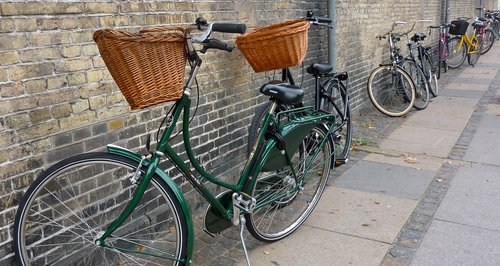 £4.1 million in government funding has been announced to improve cycling facilities in Cambridge.
The money could be used to introduce Dutch-style segregated cycle lanes in the city.
The funding has been secured by Cambridgeshire County Council, which was one of three authorities to secure cash from the Department for Transport's Cycle City Ambition Fund.
It was recently confirmed that Cambridge is the UK's cycling capital, with 25% of adults cycling at least five times per week.
The Greater Cambridge Cycling City programme for Cambridgeshire, which the money will go towards, has two key themes.
According to the County Council, the first is to provide good quality cycle links to business parks in South Cambridgeshire while the second is about providing segregated lanes on main arterial roads.
Plans include cycle links to Buckingway Business Park, Granta Park and Babraham Research Campus.
With the award of funding Cambridge will also see a step change in the provision of cycling infrastructure with the provision of Dutch style segregated cycle lanes.
These offer safe, yet direct routes for cyclists on some of the main arterial roads in the City.
Such lanes will separate cyclists from motor vehicles and from pedestrians and will be of sufficient width to allow cyclists to ride side by side making cycling a safe and sociable option.
Also to benefit from the funding is the A10 south of Cambridge.
Recently a campaign and associated bike ride has highlighted the need for investment in this route for cycling.
Ian Bates, Cabinet Member for Growth and Planning said "Cambridgeshire County Council has been investing millions of pounds in improving cycling facilities and riding skills to encourage more people to get on their bikes.
There is no doubt that more cycling reduces congestion, helps the economy and improves health.
Securing this funding underlines our commitment to cycling as a serious mode of transport, and an essential component of our transport policies.
I would like to take this opportunity to thank the partners we worked with in compiling the bid, in particular Sustrans, CTC, Cambridge Cycling Campaign, Babraham Research Campus, Cambridge City Council, and South Cambridgeshire District Council, as well as the many organisations and businesses that offered their written support for the bid."
Cambridge MP Julian Huppert, who has supported the bid, said: "This investment will go a long way to improving cycling in Cambridge and I am delighted to see we are drawing inspiration from the Dutch model.
We are fortunate in Cambridge to have an enviable record on cycling but if we are to encourage more people out of their cars and onto their bikes we need to continue to make it safer for them to ride."