Cambridge: Amsterdam Flights Begin
21 September 2013, 07:26 | Updated: 2 October 2013, 15:05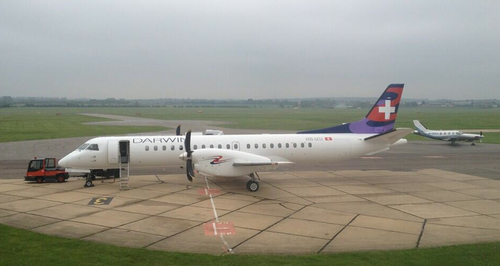 Heart Reporter Joe Mason joined the inaugural flight from Cambridge Airport to Amsterdam earlier this month.
From September 2, Swiss-headquartered carrier Darwin Airline began flights from Cambridge Airport to Amsterdam, Paris, Milan and Geneva.
We sent Joe on the first departure to Holland, and you can read his review of the trip below.
Cambridge to Amsterdam in less time than Huntingdon to Cambridge!
On Monday 2nd September, I took to the skies for the maiden flight between Cambridge International Airport, and Amsterdam Schiphol.
The first positive thing that struck me about this journey was the lack of time required to travel to and from the airport.
Usually for a 06:50 takeoff as was the case for this flight, I would need to leave home at least three hours before to ensure a minimum of two hours between arriving at the airport and the scheduled time of departure.
With easy access, plenty of parking next to the terminal and a stress free check-in process, we took off exactly on time, 45 minutes after my arrival at the airport.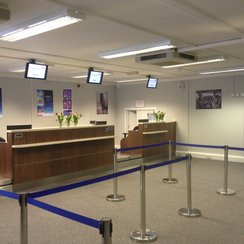 By the time our plane had climbed to its cruising altitude, it was soon time to begin the descent into Amsterdam.
With a flight time of less than 40 minutes, we had arrived in the Dutch capital in less time than it takes between Huntingdon and Cambridge on the Guided Bus Route!
There was still enough time to be served a complimentary drink and breakfast pastry.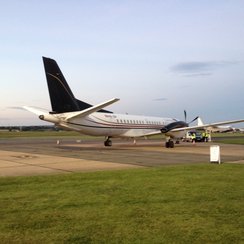 Usually with air travel, the arrival process is renowned for its queues at passport control and baggage collection.
Sharing your aircraft with up to only 50 other passengers eliminates this added stress and allows you to pass through your destination airport with relative ease.
After a 20-minute ride on the train, I arrived in central Amsterdam.
With 165 canals running through the city, one of the best ways to see the Dutch capital is on a boat tour.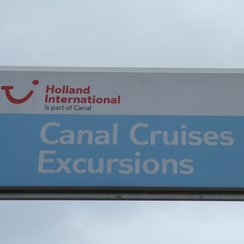 There are plenty of historic sites to see from the water including Anne Frank House, a museum dedicated to the life of the wartime diary writer.
You could also see the multi-storey bicycle car park, which stores some of the 881,000 bikes that are used in Amsterdam.
Cycling infrastructure in Amsterdam is world leading.
Cambridge should take example from the facilities provided for cyclists in Holland if it is to remain renowned as the UK's cycling city.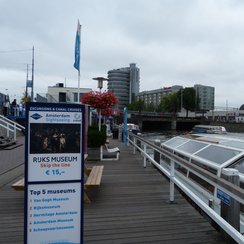 After a tour on the canals, the Rijksmuseum is a must-see for any art lovers.
The newly reopened national museum will take you through an 800-year journey of Dutch art, featuring work from the likes of Rembrandt, Steen and Michelangelo.
If you're more into discovering where your beer comes from, the Heineken Experience cannot be missed!
After a brief history lesson on the drink, you will be taken on the journey with a simulator that allows you to experience being a Heineken bottle!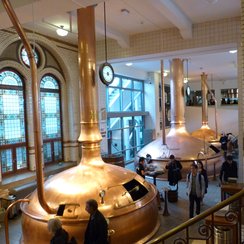 Overall, I had a fantastic trip to Amsterdam.
Although the flight from Cambridge may prove slightly more expensive than competitors offer from the likes of Stansted Airport, the convenience of a 35-minute on your doorstep is unbeatable.
Using Cambridge International Airport takes the stress out of flying and allows a relaxing experience from the arrival in the car park, to leaving the airport on your return.
Next time, I would be very keen to fly to Milan or Geneva, two other destinations you can fly to from Cambridge.
I can predict this option will certainly boost visitor numbers to Cambridge when the Tour de France comes to the city next year.
For more information on what to do in Amsterdam, visit www.holland.com