Cambridge: Jewellery Discovered In River
22 August 2013, 11:12 | Updated: 22 August 2013, 11:19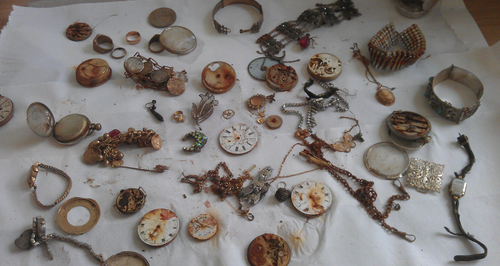 A haul of jewellery has been pulled out of the River Cam in Cambridge.
It was spotted by a passing couple, glinting from the riverbed close to the Green Dragon Bridge in Chesterton on Tuesday (20 August) morning.
The couple used a 'gripper' to pick up the jewellery [pictured] which included watches, bracelets and earrings.
Now Cambridgeshire police have released images of the items to try and trace their owners.
PCSO Janice Upex said: "The couple spotted the items because sun was shining off the metal through the water.
They carefully picked up every piece then called police to report the find.
Hopefully someone will recognise the jewellery and we can return it to them."
Anyone with any information is asked to call PCSO Upex on 101.