Cambridge: Kebab Van Robbers Jailed
25 July 2013, 08:18 | Updated: 26 July 2013, 18:30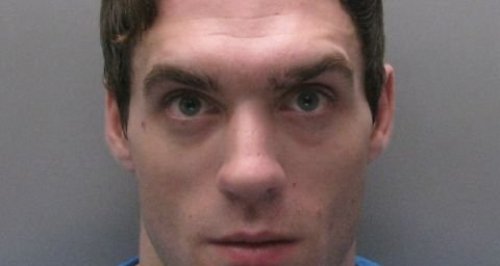 Two men who attempted to rob a kebab van have been jailed for nine years each.
Tony Ellis, 32, of Crowland Way, Cambridge, burst into the Arbury Kebab Van, in Cambridge, with accomplice Kevin Merry just before 9pm on January 7.

The masked men hit the victim around the head but in the struggle he managed to grab a knife from a counter and plunged it into Ellis' chest as he fought to defend himself.

The pair fled the van which was parked in Carlton Way, but Ellis collapsed nearby in Roseford Road where an ambulance was called.

Police were quickly on the scene and Merry claimed a man on a bicycle had attacked his friend.

Ellis was taken to hospital for treatment to his punctured lung.

The robbery victim was also taken to hospital for treatment for a head injury.

Two days later police recovered a hammer, face coverings, two hats and a pair of gloves hidden in hedges close to the scene of the robbery.

The items were linked to Merry and Ellis, and Ellis' blood was found on the knife recovered from the van.

Merry, 35, of Molewood Close, Cambridge, and Ellis both denied attempted robbery, but were convicted following a trial.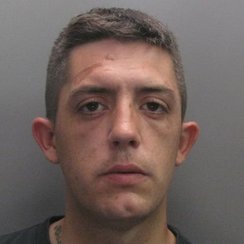 They were both jailed for nine years at Norwich Crown Court on Monday (July 22). Ellis must also serve an extended licence period.

Detective Sergeant Susie Hine said: "This was a planned attempt to rob a kebab van with little thought for the potential consequences.

"They planned to cause harm to the victim who was in genuine fear for his life. He managed to fight off the attack but in doing so caused serious injuries to Ellis who needed several days' hospital treatment.

"It is sheer luck that no-one was killed or more seriously injured in this incident and shows just how dangerous situations can become when violence and weapons are involved.

"We will not tolerate violence and offenders can expect to feel the full force of the law."