Cambridge: Nightclub Assault
13 September 2013, 06:00 | Updated: 13 September 2013, 07:15
A 19 year-old from Cambridge has told Heart she still worries when she goes out after she was attacked in a city nightclub.
Monique Henville was partying in Ballare at around 1.45 am on Saturday the 20th of July when a man smashed a bottle round her head.
The assault followed an earlier exchange of words between the victim and attacker and the woman suffered a serious facial injury which required surgery.
Police believe the attacker could be from the Hertfordshire area.
This picture has been released by police.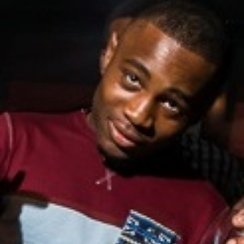 They want to speak to him in connection with the assault.
PC Fergus Cowley, who is investigating, said: "This was an unprovoked attack that left the victim needing surgery to her face. I would urge anyone with information about who is responsible to come forward."
Anyone with information should contact PC Cowley on 101 or Crimestoppers, anonymously, on 0800 555111.