Cambridge: Prime Minister Visit
14 October 2013, 13:58 | Updated: 14 October 2013, 14:05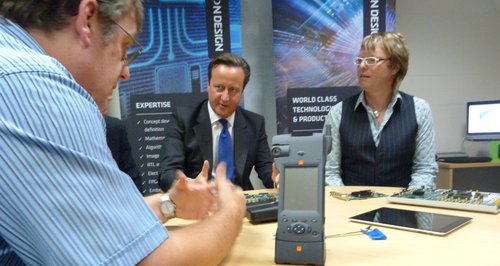 The Prime Minister has visited Cambridge to announce a cut in National Insurance contributions for businesses.
David Cameron toured small businesses at the St John's Innovation Centre in Cambridge, insisting the Government is keen to do everything it can help to help firms succeed.
The tax cut is due to be in place by April next year and the Government said 90% of the benefit would be felt by firms with fewer than 50 employees.
A consultation on ways to end late payment is also being launched, Mr Cameron said, because the problem can have a "devastating effect'' on small and medium sized firms.
The Prime Minister said the Employment Allowance would save 1.25 million businesses £2,000 per year, and mean 450,000 of them will have their national insurance bills eliminated entirely.
He said: "An ambitious and thriving small business sector is vital for steering the economic recovery in the right direction and helping us to succeed in the global race.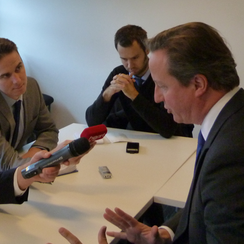 We are determined to do everything we can to ensure that our small firms can be successful and prosperous and people can fulfil their aspirations.
Last week, we helped people get on the housing ladder and own shares.
This week, we're helping small businesses start and expand.
This Government is 100% backing people who work hard and want to get on in life and we're going to finish the job we started.''
The consultation on late payment will review whether the Prompt Payment Code can be strengthened, consider whether new legislation or penalties are needed, and look at what can be done to increase transparency.
Mr Cameron added: "It's not right that suppliers are not getting paid on time for the work they do and the services they provide and I know that late payment can have devastating effects on our small and medium sized businesses.
I am determined to make Britain the best place to start, grow and do business and to back people who want to work hard and get on.''