Cambridge: Science Park Station Plans
10 July 2013, 11:54 | Updated: 10 July 2013, 13:38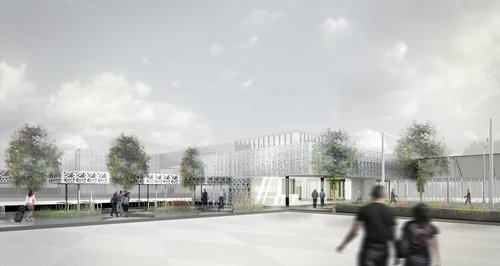 Detailed designs for a new £26 million railway station at Cambridge Science Park have been published.
A planning application for the development has been submitted to Cambridgeshire County Council.
The proposals include retail space, a 450 space car park, a 1,000 space cycle park and access to the Cambridgeshire Guided Busway.
The railway station itself would include passenger waiting facilities, toilets, a ticket office and rail staff accommodation and facilities.
Councillors are expected to make a decision on whether or not to approve the plans in October.
If approved, the station is expected to be built and in use in 2015.
The new station will be on the main line between Cambridge and Ely and is expected to be served by direct trains running to London Kings Cross, Liverpool Street, Norwich and King's Lynn.
As well as connecting into the national rail network, trains may also be available to Stansted Airport and Birmingham.
According to Cambridgeshire County Council figures, an estimated 3,000 passengers a day would use the new station.
The new station building will have a green roof and use solar panels to generate electricity.
Cambridgeshire County Councillor Ian Bates, Cabinet Member for Growth and Planning, said: "This new station will provide fantastic benefits for the people of Cambridgeshire, providing a transport interchange linked to the Busway.
It will boost economic growth and improve access to the business area of Cambridge as well as the new Northstowe development.
We would welcome your views on this new plan for the station."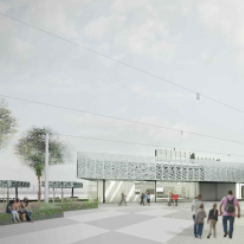 Cambridgeshire County Councillor Ian Manning, Local Member for East Chesterton, said: "I've worked with the County staff and Cllr Bates to make sure residents' views have shaped the project.
I'm pleased the Council have responded and altered plans around Bramblefields and promised funds to deal with any parking impacts the station might have.
The station is a huge challenge and opportunity for East Chesterton, so I hope residents read through the documents and raise any issues they have during the official consultation period."
Public exhibitions into the proposals are being held at the following times:
The Shirley Centre, Nuffield Road, Chesterton, Cambridge, 23 July 2013, from 16:30 - 20:00.
St John's Innovation Centre, Cowley Road, Cambridge, 24 July 2013, from 12:00 - 14:00.
The Trinity Centre, 24 Cambridge Science Park, Milton Road, Cambridge, 25 July 2013, from 12:00 - 14:00.
Milton Primary School, Humphries Way, Milton, Cambridge, 25 July 2013, from 16:30 - 20:00.