Cambridge: Strawberry Fair Security
1 June 2013, 06:07 | Updated: 1 June 2013, 06:15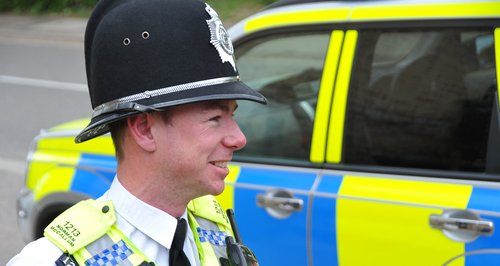 Extra police officers will be on patrol and alcohol will be restricted at today's Strawberry Fair in Cambridge.
The fair site, on Midsummer Common, will also only have four entrances, all staffed by stewards.
No more than four cans of beer or equivalent per person, no spirits, and no glass will be allowed on the Common during the event.
Cambridgeshire Police have also confirmed that local CCTV will be monitored.
During previous years, there have been arrests for alcohol and drug misuse at the event.
There were also reports of people urinating in the front gardens of nearby homes.
The event was cancelled in 2010 following Police concerns, but returned in 2011.
Inspector Steve Poppitt, in charge of the operation, said: "This year's event has a real family focus and we have been working hard with the Strawberry Fair Committee and City Council.
Our planning has looked at the best way to tackle past issues at the event and minimise disruption for residents.
Local officers will be on hand to ensure public safety and support the fair organisers' security operation.
There will be practical measures in place to prevent the fair being spoiled by alcohol or drug misuse and criminal and anti-social behaviour."
Chair of the Strawberry Fair Committee, Kam Sanghera said: "Strawberry Fair continues to work closely with the police, City Council and residents' associations to bring to Midsummer Common a happy, well run fair for everyone to enjoy."
Nearby Walnut Tree Avenue will be closed until 6am tomorrow (Sunday).
Footpaths crossing Midsummer Common will be diverted between 11am and 11pm today (Saturday).