Cambs: Mum Helped Smuggle Drugs To Son
21 October 2013, 13:02 | Updated: 21 October 2013, 13:12
A Mum helped smuggle drugs to her son in prison by handing cannabis and ketamine to inmates while they worked at a Huntingdon school on day release.
52 year-old Alicia Robertson, agreed to hand over packages of the drugs to Saxon Gamblin and Matthew Spice while they were carrying out work at a school in Huntingdon on April 3.

The trio had set up the deal in order to get drugs back into HMP Littlehey where Roberton's 21-year-old son, Daniel, is serving a seven-year sentence for armed robbery.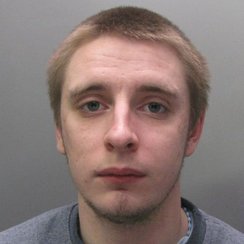 Gamblin and Spice were searched when they got back to the prison and were discovered to have packages of ketamine and cannabis hidden inside them.

Police arrested Alicia Robertson at her home in High Street, Chatteris. She was found to have approximately £20,000 in her bedroom.

Other packages of drugs were later discovered hidden in the school grounds.

Pills which could have been passed off as steroids were also discovered.

The seized cannabis had a total prison value of £3,885 while the steroids and ketamine could have been sold for more than £300 in prison.

Alicia Robertson admitted two counts of supplying a controlled drug. She was jailed for 14 months.

Her son, Daniel, was jailed for three years after pleading guilty to two counts of being concerned in the supply of a controlled drug.

Gamblin, 21, of Manchester Road, London, admitted two counts of bringing a List A article into prison and was jailed for 14 months while Spice, 21, from Essex, was handed an eight-week sentence after he pleaded guilty to one count of that charge.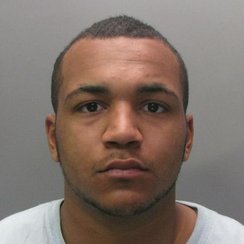 All four were sentenced at Peterborough Crown Court on Thursday (October 17).

Detective Constable Liz Cooper said: "This was a planned attempt to smuggle contraband into prison. I have no doubt the scheme was set up by Daniel Robertson who enlisted the help of his mother and two fellow inmates who had access to the outside world.

"We keep a close eye on all activity around the prisons and work closely with them to stop drugs being imported behind the prison walls.

"These four were aware of the consequences of their actions but chose to ignore that risk. Alicia Robertson has lost her freedom while the others face a longer time behind bars."