Chittering: Life Sentences For Murderers
26 July 2013, 15:11 | Updated: 26 July 2013, 15:56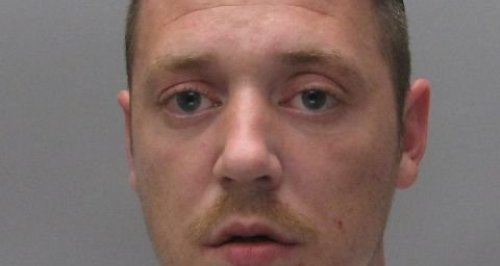 Two men, convicted of murdering a pensioner while burgling his Cambridgeshire home, have been sentenced to life in prison.
Travellers Gary Smith, 21, and Frankie Parker, 26, attacked retired farmer Llywelyn Thomas, 76, while they were raiding his home in Ely Road, Chittering, on December 17, 2011.
They were both convicted of the murder yesterday (Thursday) following a four-week trial at Cambridge Crown Court.
Smith was also convicted of robbery, a charge Parker had admitted.
Both were jailed for life today with Smith, who was already serving a prison sentence, ordered to serve a minimum of 22 years while Parker, of Nene Road, Ely, must serve at least 24 years.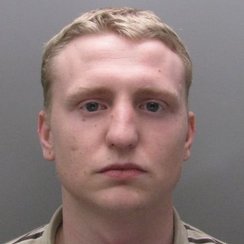 Smith was also sentenced to 12 years for robbery and Parker 10 years and six months for robbery to run concurrent with the murder sentences.
Smith's father, John, 67, of Wold Gate, Bridlington, North Humberside,was jailed for two years and six months for assisting an offender by providing a false alibi.
After killing Mr Thomas, Parker and Smith left with a number of items including a selection of watches and ornamental eggs.
They stole Mr Thomas' Rover 75, but it was broken and could not be driven more than 20mph.
They dumped the vehicle in Church Lane, Milton, before going to Parker's brother's home in nearby Coles Road where they stripped off and disposed of their clothes before calling Smith's father, John, to pick them up.
Mr Thomas' body was discovered the following morning after neighbours spotted his lights were left on overnight and front door was open.
Detectives made an appeal for information on BBC1's Crimewatch programme and a £50,000 reward was put up by the force, Mr Thomas' son Richard and independent charity Crimestoppers.
Meanwhile Smith was jailed for a similar attack on a pensioner in her home in Kilham, East Yorkshire, on February 9, last year just two months after the murder. He battered the 73-year-old woman with her own walking stick before stealing her car. He was jailed for five years for burglary and aggravated vehicle taking at Hull Crown Court, last June.
Parker and Smith were arrested for the murder of Llywelyn Thomas in May, last year.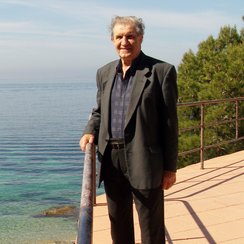 DCI George Barr, who led the investigation, told Heart "It's probably one of the most savage attacks I've seen on an individual... Mr Thomas wasn't offering any resistance, and was totally compliant.
"They made the decision to exercise a huge level of violence.
"Both Gary Smith and Frankie Parker are fairly ruthless individuals, who've shown a huge amount of violence towards Mr Thomas.
"They haven't shown a shread of remorse, despite the heinous offence they've been convicted of.
"Smith and Parker are dangerous individuals and we are pleased they are now starting life sentences for this brutal murder of a man who posed no threat to him.
"Our thoughts are with Mr Thomas' son, Richard, and his family at this difficult time and hope today's convictions will provide them with some closure to this tragic event."