Cambridge: Couple Attacked In Own Home
1 April 2014, 09:25 | Updated: 1 April 2014, 09:29
A man and woman have been jailed for a total of 11 years after attacking a couple in their own home with knives and a cricket bat.
Saskia Francis and Thomas Lee forced their way into the victims' flat in Cadwin Field, Cambridge, by breaking down two doors on the evening of August 17 last year.

The 25-year-old woman was threatened with a knife while her 23-year-old partner was struck over the head with the cricket bat by Francis.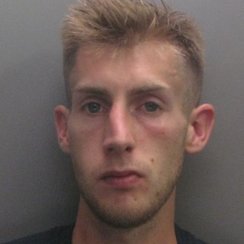 They also caused a considerable amount of damage to the flat before stealing a mobile phone and leaving.

The female victim was not injured but her partner required hospital treatment for a head injury.

Police were called and Lee, 26, of Walker Court, Cambridge, was arrested on the same night.

Francis, 33, of Minerva Way, Cambridge, was arrested the following day having been tracked down by local police officers.

Both denied the offence in police interview, however, Lee pleaded guilty to aggravated burglary at a court hearing in November and Francis pleaded not guilty to the same offence but was found guilty by a jury following a trial at Cambridge Crown Court in January.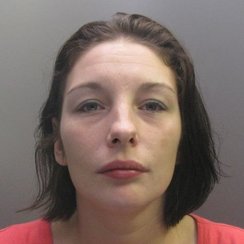 Both were jailed for five-and-a-half years at Cambridge Crown Court. Lee was jailed on February 14th, while Francis was jailed on Friday (March 28).

PC Fergus Cowley, who investigated, said: "Francis and Lee forced their way into the victims' flat, both using knifes, and then assaulted and threatened the victims.

"It had been prompted by a domestic dispute and an alleged incident for which there was no evidence but the violence they used was excessive and completely disproportionate."

The court heard Francis had previous convictions for 200 offences to her name, mainly for shoplifting and also for assaulting a police constable in 2011 and resisting arrest in 2010.

Lee has convictions for 10 offences, including battery in 2009, possession with intent to supply class A drugs in 2009, battery in 2010, shoplifting and handling stolen goods in 2011 and several for failing to surrender to custody.