Peterborough: Ducklings Rescued From Drain
28 April 2014, 13:25 | Updated: 28 April 2014, 13:28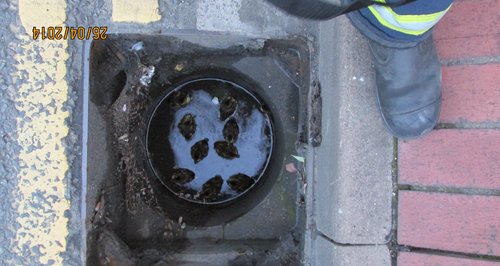 Fire crews in Peterborough have been called out to rescue some ducklings trapped in a drain.
A crew from Stanground was called by police to reports of ducklings trapped in a drain near the police station in Rivergate, Peterborough.
With the assistance of police, firefighters safely rescued 10 ducklings.
Crews returned to their stations by 20.25pm.
How the animals ended up in the drain has not been confirmed.
Picture from Cambridgeshire Fire and Rescue Service.