East: Ambulance Response Time Targets
24 September 2013, 05:49 | Updated: 24 September 2013, 05:51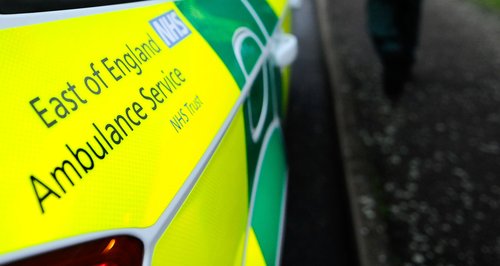 The East of England Ambulance Service is being accused of manipulating response time targets, to make them easier to meet.
Ambulance trusts are supposed to attend serious incidents within 19 minutes, but Unison claims they're only sending fast response vehicles which can't take people to hospital.
Tim Roberts from Unison, said: "The Trust claim they meet government targets by despatching solo paramedics in cars to critically sick people, including those who have experienced strokes and heart attacks, even though the car cannot be used to transport those patients to hospital in.
"Our members believe decisions were made by the previous management team, based on hitting this target with cars at the expense of patients, to make the Trust look better on paper, on the run up to Foundation Trust status.
"Our members are clear that the Trust should deploy the right resources to the right patients and not chase a flawed target. The Trust has stated it will listen to staff concerns yet it seems to be ignoring the concerns of hundreds of clinicians.
"One concerned member told me last week 'This A19 target and the way we report on it is the reason we have too many cars and not enough ambulances.'
"Managers are choosing to interpret this target in a way that is clearly not in patients interests - something is very wrong in the Ambulance service. What are the senior managers thinking? How many patients have died or been left with permanent disabilities because they have waited too long for an Ambulance over the past few years.?"
The East of England Ambulance Service says a governance review said its data integrity was good with no evidence of misreporting and it reports A19 the same as all other ambulance trusts.
Andrew Morgan, interim Chief Executive of the East of England Ambulance Service NHS Trust (EEAST) said: "Over the last several months, I have visited stations and depots, been on ride-outs with frontline staff and have taken on board their views about resources, which helped me to come to a conclusion that we needed to re-invest the £20m into front line services.
"EEAST strongly refutes any suggestion that we are not interested in patient safety. "We are putting in place, and will report publicly on, a new target called R19T which will record the time waited by people we actually convey, rather than the current A19 which counts those we do not actually end up conveying.
"We will, however, continue to report the national A19 standard in order to allow comparative data to be collected across all ambulance trusts."