East: Ambulance Service Chair Quits
28 January 2014, 13:38 | Updated: 28 January 2014, 13:43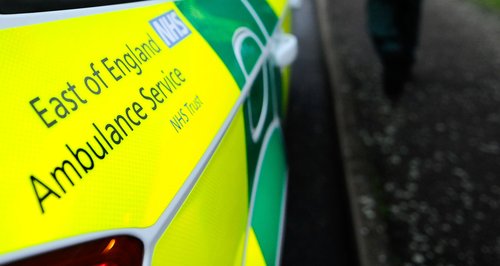 The Interim Chair of The East of England Ambulance Service has stepped down.
Doctor Geoff Harris says it is the right time to resign after recruiting a new board, and the appointment of new Chief Executive Doctor Anthony Marsh.
Doctor Harris has had to steer the Cambourne-based NHS trust through criticism of leadership and response times.
Doctor Marsh, said: "It is with great sadness that I learnt of Geoff Harris' decision to stand down from his post as Interim Chairman and I wish him all the best for the future.
Geoff joined the Trust at the most challenging period of its history and has worked incredibly hard to both stabilise and reinvigorate the Board, providing strong leadership and expertise to progress improvements.
We will be working with the NHS Trust Development Authority to start the process for appointing a new chair immediately.
In the meantime I am focussed on continuing to implement actions, such as the recruitment campaign for 400 new student paramedics we launched last week, which will directly improve our service and response to patients."
Doctor Harris said: "I have immensely enjoyed working at the ambulance service with such dedicated staff.
I was asked to rebuild the Trust Board and leadership when I took on this interim role in May and I feel that having recruited a new non executive team and one of the most experienced ambulance chief executives in the country that it is the right time to bring in a new Chair.
Over the last year the Trust has made many improvements.
There is lots more to be done but I am confident that under Anthony's stewardship the Trust will continue to move forwards.
Dale Bywater, Director of Delivery and development at the NHS Trust Development Authority said: "It is with deep regret that we have accepted the resignation of Geoff Harris from his role as interim Chairman of East of England Ambulance Service NHS Trust.
Geoff's leadership has been critical in ensuring the Ambulance Trust now has in place the necessary foundations to tackle long-standing issues and improve services to patients.
We would like to thank Geoff for his hard work in developing the Trust Board and his crucial support in setting them on the path to recovery."