East: New Ambulance Service Board Member
7 October 2013, 10:52 | Updated: 7 October 2013, 11:02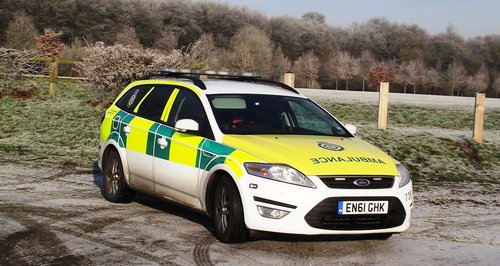 A new board member has been appointed at the East of England Ambulance Service.
The organisation has faced lots of criticism about leadership and response times.
The board is being reshaped after several existing members stepped down.
Andrew Egerton-Smith MBE has now been appointed as associate non executive director.
Previously, Andrew was chairman of the East Anglian Ambulance Service prior to the merger of ambulance services in 2006.
He also established the East Anglian Air Ambulance service in 1998, a service which has helped thousands of patients since then and is the chairman of the charity.
Doctorr Geoffrey Harris OBE, chair of the East of England Ambulance Service NHS Trust said: "I have been looking to bring someone with significant ambulance experience to the Board, someone who knows the challenges and has helped overcome them before.
Andrew fits this mandate, having helped turn around the former East Anglian Ambulance service and having established and led the East Anglian Air Ambulance.
Andrew's appointment further strengthens the expertise on the Board and demonstrates our intent on turning this ambulance service around and providing better services to patients."
Andrew Egerton-Smith, said: "I am delighted to have been invited to join the Board. My motivation is to assist with the rebuilding of the Trust to provide a safe, high quality emergency care service for the people of the east of England and one in which they can have confidence."
Andrew Egerton-Smith's appointment will run for an initial period of two years from the 7th October 2013, and he will earn £6,157 per year.
According to the NHS trust, an associate non executive director provides advice and challenge to the Board, but is not a voting member of the board.