Ely: Macbeth Filming Underway
20 March 2014, 11:13 | Updated: 20 March 2014, 11:41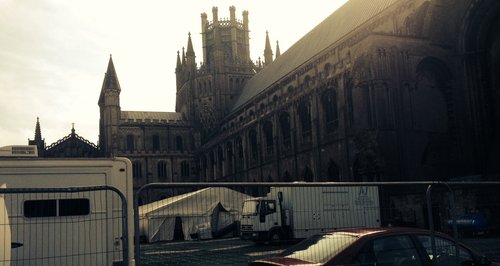 Scenes of another Hollywood blockbuster are being shot at Ely Cathedral.
A version of William Shakespeare's Macbeth is being partly shot at the historic building.
The film stars Michael Fassbender and Oscar-winner Marion Cotillard.
Both stars are reportedly appearing in scenes which are being shot inside the cathedral.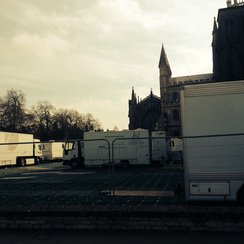 The green to the side of the cathedral has been fenced off, and now has several marquees, catering trucks and trailers parked there.
Ely Cathedral has been used a location for several films in the past.
These include Jupiter Rising starring Mila Kunis and Channing Tatum last year, as well as The King's Speech and The Other Boleyn Girl.
Australian Justin Kurzel is directing the movie, with Cotillard playing Lady Macbeth, opposite Fassbender who will play the main character.
The film is an adaptation of Shakespeare's most famous tragedy about war, power, murder and guilt.