Great Abington: Fatal Fire
12 July 2013, 10:42 | Updated: 12 July 2013, 12:37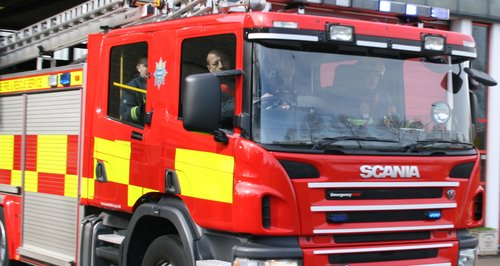 Emergency services have confirmed that a woman was killed in a fire in a village near Cambridge.
Firefighters were called to South Road in Great Abington at 11:40am yesterday (Thursday).
Seven crews were needed to put out the fire.
A spokesperson for Cambridgeshire Fire and Rescue Service said: "We can confirm that one female casualty died at the scene of the incident.
The next of kin has been informed."
The East of England Ambulance Service says one other person was taken to hospital with non life-threatening injuries.
An investigation into the cause of the fire is now taking place.
Maurice Moore, Area Commander at Cambridgeshire Fire and Rescue Service, said: "When we arrived we were faced with a house fire with visible smoke pouring out of the house.
It was a well-developed fire and additional resources were requested.
Fire crews have been faced with very difficult conditions with a large amount of combustible materials throughout and with the fire spreading to other areas of the house.
Crews have also had to remove parts of the roof to get to the fire."