St Neots: First Look At New Cinema
17 April 2014, 16:00 | Updated: 21 April 2014, 05:47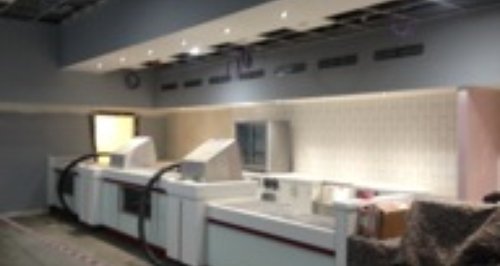 With less than a month to go until the new Cineworld Cinema opens in St Neots, Heart has been on a tour to see how its shaping up.
The carpets are down, seats are in and the projectors are almost ready to roll- Hearts been told the workmen are due to have the cinema complete in just two weeks time.
It'll have six screens, three with 3D technology.
Godzilla will be the first big blockbuster to be shown but General Manager Nick Bashford says its not all about big Hollywood movies.
He told Heart the viewing list is flexible and can be designed to show local people what they want to see.
One of the screens also has removable floor seats that can be taken out- this will be able to provide space for schools or local groups to hold small theatre performances.
The cinema is nine months behind schedule, when builders started the project they built it in the wrong place.
It had to be knocked down and built again.
This time it was also built a few centimetres in the wrong place but it was allowed to stay.
Matthew Eyre from Cineworld told Heart this didn't have a financial impact on them but did mean they had to delay opening.