Cambridge: New Pfizer Bid For AstraZeneca
2 May 2014, 07:58 | Updated: 2 May 2014, 11:29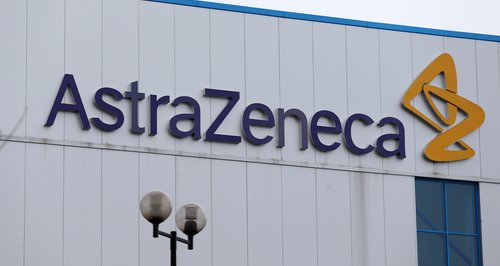 US drugs giant Pfizer stepped up its pursuit of Cambridge-bound AstraZeneca today by tabling a new takeover proposal worth around £63 billion.
The Viagra maker said it hoped the new offer of £50 a share, an increase of 7% on its proposal in January, will provide the basis for the two companies to enter into discussions over a possible combination.

In a letter to Prime Minister David Cameron, Pfizer said it was committed to building Astra's planned research and development hub in Cambridge and that 20% of the combined company's R&D workforce will be in the UK.
Chief executive Ian Read said in the letter: "We believe the industrial logic for a combination between Pfizer and AstraZeneca is compelling.''

He pointed out that the combined company would bring together ``powerful and world-leading'' research expertise in key areas such as oncology, inflammation, and cardiovascular and metabolic disorders.

And resources in the "golden triangle'' of Oxford, Cambridge and London would represent a vital component of the new company, Mr Read added.

Pfizer said it will actively look to locate manufacturing operations in the UK and will retain Astra's commercial manufacturing facilities in Macclesfield.

Astra employs more than 50,000 people around the world, including 6,700 in the UK, but numbers are being reduced as it shifts its headquarters to Cambridge, closing a research centre in Cheshire and offices in London.

Pfizer employs more than 70,000 people around the world, including 2,500 in the UK, with 900 at its regional headquarters in Surrey.
Astra has already spurned two advances from Pfizer on the grounds that the proposals "very significantly undervalued'' its business.

The UK company said its board will meet to discuss the new takeover approach and that a further announcement will be made when appropriate.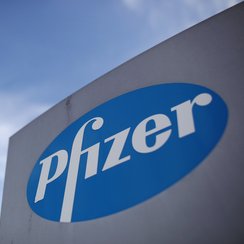 Today's letter to Mr Cameron from Pfizer's Scottish-born chief executive will attempt to allay fears among unions and politicians regarding the impact a takeover will have on jobs and Britain's life sciences industry.

Former deputy prime minister Lord Heseltine said today that he believed the Government should have greater powers to intervene when UK companies are targeted for takeover by foreign firms.
In a letter to AstraZeneca chairman Leif Johansson, Mr Read said his company had held productive discussions with the Government over the potential tie-up.

He added that his preference was for Pfizer and Astra to pursue a ``friendly, negotiated transaction'' which can be recommended by both boards.

The cash-and-shares offer values Astra at a premium of more than 32% to its value prior to the start of takeover speculation last month.

Mr Read said in the letter to Astra's board: "One of the key attractions of AstraZeneca to Pfizer is its great skills base of researchers, clinicians and technicians, as well as its strong track record of conducting innovative research such as in the Cambridge cluster where hi-tech industries have proximity to leading academic institutions and to the NHS.

Pfizer itself has a significant number of colleagues, including scientists, doctors and researchers, working in our own research centres at Cambridge and Sandwich.

We understand the importance of R&D in Britain and the Cambridge cluster in particular and this would be high on our agenda for discussions with you.''

AstraZeneca was formed through the merger of Sweden's Astra and Britain's Zeneca in 1999. It is one of the world's biggest pharmaceutical firms and produces a large range of medicines including cancer and diabetes drugs.
Update: 2nd May 2014, 11:30
AstraZeneca spurned a new £63 billion takeover offer from US rival Pfizer today, saying it "substantially'' undervalued the business.
The UK firm rejected the latest advance from the Viagra maker hours after Pfizer stepped up its pursuit by making the increased offer and giving a direct pledge to the Prime Minister on the future of British jobs and research.
At £50 a share, it represented a 7% hike on a previous proposal in January.
But Astra said: "The financial and other terms described in the proposal are inadequate, substantially undervalue AstraZeneca and are not a basis on which to engage with Pfizer.''
It is the third time that Astra has rebuffed Pfizer, following the initial January offer and a further approach last month.
The possibility of a deal is politically contentious because of Astra's key role in the UK's life sciences industry and manufacturing exports, and because it accounts for nearly 7,000 British jobs.