Newmarket: Horseracing £208 Million Boost For Economy
22 January 2014, 14:58 | Updated: 22 January 2014, 15:05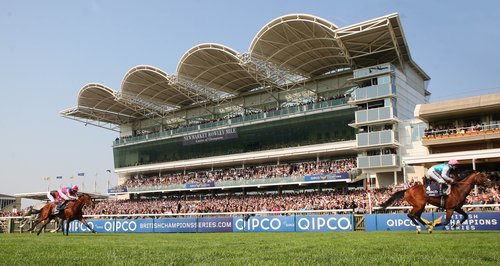 The first ever official report into horseracing in Newmarket says the sport generates £208 million for the local economy every year.
The survey, by researchers SQW, also claims the industry supports 8,500 jobs in and around the town every year.
Newmarket is known as the global horseracing HQ and is home to more than 3,000 horses.
Bill Wicksteed, a founder of SQW, said: "The positive economic impact of horseracing in Newmarket and its surrounds is highly significant for the local economy.
£208m of annual activity is our conservative calculation for the value to the economy around Flat racing's HQ.
As well as employment in the racing and breeding establishments there are many opportunities for small firms which supply goods and services.
SQW has undertaken research into the science-based cluster around Cambridge for many years and reviewed such clusters and development policies all around the world.
We knew, of course, about Newmarket's horseracing prestige, but it's been a real eye-opener to learn about the scope of expertise, the scale of the horse breeding and training undertaken and the myriad business relationships involved.
It's a real example of how a fully-fledged and integrated cluster can enhance the success of all involved."
Shops and businesses in the town are now being told to ensure they tap into the money generated by racing in Newmarket.
The research will also be taken into account by authorities planning future development.
Councillor James Waters, Leader of Forest Heath District Council, the local authority area that includes Newmarket, said:"We have never before had an independent, fact-based report on exactly what impact the horseracing industry has on Newmarket and the surrounding area.
Forest Heath thought it would be good to work with the racing industry to establish those facts to help us make decisions which will benefit all those with an interest in the future prosperity of Newmarket.
The report looks at the impact of racing not just in the town, but up to 25 miles away so will be a really useful document as we plan future growth in West Suffolk."