Newmarket: Woman Gives Birth In Car Park
21 August 2013, 08:11 | Updated: 21 August 2013, 10:44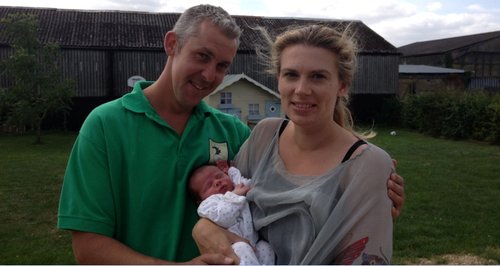 A farmer from Wicken near Ely has been telling Heart about helping his wife give birth in the car park of a DIY superstore.
Jonny Fuller says he was forced to pull up outside the shop in Newmarket, when partner Tamsind went into Labour before he could get to hospital.
He told Heart: "I don't think I panicked, I think I was very scared.
When my wife was screaming and in so much pain it was horrible but we got through it and Tamsind did really well".
I didn't do anything, she did it all.
All I did was just encourage her and help things along a little bit".
Tamsind told Heart: "I was sort of scared at the time but in hindsight it was actually quite a nice way to do it, apart from total lack of dignity post car park!
But, yes, it was so quick it was actually an easy way to do it in lots of ways".
The couple named the baby Robert.