Cambridge: Papworth Hospital Move Confirmed
1 May 2014, 18:47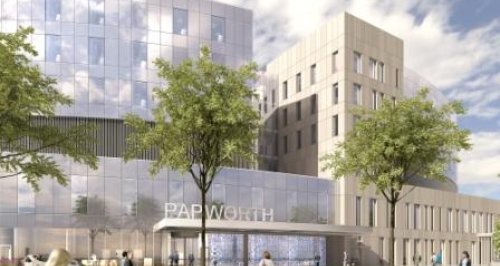 A £165 million plan to move the Papworth specialist heart and lung transplant hospital to the Addenbrooke's biomedical campus in Cambridge has been approved.
The deal will be paid for via a 30 year private finance initiative deal.
Construction work is now expected to begin at the Addenbrooke's campus on 2015, with competition expected in 2017 or 2018.
The existing buildings at Papworth are more 75 years old, with some older than 150 years.
It's claimed moving to brand new purpose built facilities "will ensure the hospital continues to provide world class medical care and treatment."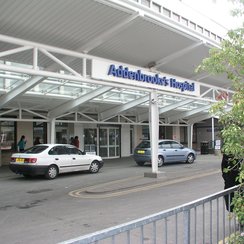 It follows several years of uncertainty about the future of the Papworth site.
The proposed new 310-bed Papworth hospital could boast the latest medical facilities and technologies.
The Chief Secretary to the Treasury, Danny Alexander, said: "This ambitious package will ensure that patients across the East of England continue to benefit from access to world-class specialist treatment, will secure Papworth hospital's future location, and help further develop its world leading capabilities.
Bringing Papworth and Addenbrooke's more closely together will also create a hub of leading-edge research and pharmaceutical development and also firmly underlines our commitment to the long term plan for science.
The Chancellor of the Exchequer, George Osborne, said: I've been a strong supporter of this move.
As I said on a visit to Cambridge last week, there is great value in these two leading hospitals working more closely together and continuing to provide first class medical care.
By backing Papworth's relocation to a medical research cluster we're supporting the world leading science which is vitally important to Britain's economic future.
It is only because we have been working through our long term economic plan and got a grip on day to day spending that we can protect our NHS and make great investments like this."
The plans for this project will now be finalised over the coming months, with all funding subject to final approvals.