Cambridge: Prince William Back To University
7 January 2014, 17:37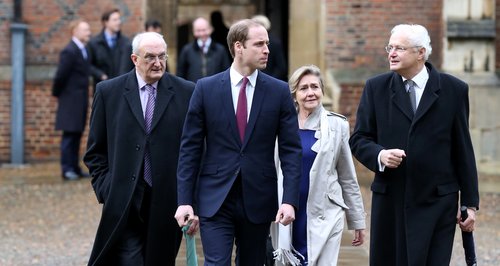 The Duke of Cambridge has become a full-time Cambridge University student studying agricultural management for 10 weeks.
The Duke of Cambridge commuted by train today as began his studies at the University of Cambridge.
William travelled on the 9.44am service from London King's Cross to begin his studies on an agricultural management course organised by the Cambridge Programme for Sustainability Leadership at the famous university.
He is expected to make the 46-minute journey for the course several days a week but will also have access to overnight accommodation in Cambridge.
It is understood he travelled to Cambridge in a public carriage, although it was not clear which class of ticket he bought for the journey.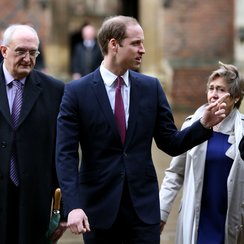 Wearing a navy blue suit, William looked relaxed as he toured the college's grounds on a grey and rainy day.
The Duke was greeted at St John's College, where some of his tutorials will take place, by vice chancellor Sir Leszek Borysiewicz, along with Master of St John's, Professor Christopher Dobson, and Polly Courtice, director of the Programme for Sustainability Leadership.
William stopped to view a plaque commemorating the Queen's visit to the college in April 2011.
The course, which will end in March, has been designed to help him prepare for when he inherits the Duchy of Cornwall estate.
The course has been designed specifically for him but will see him study alongside ordinary PhD students in some classes.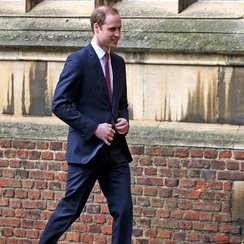 He will have 20 hours of teaching time each week, including work in small groups as well as one-to-one tuition and his own additional reading. He will also go on a series of field trips.
He will be taught by academics specialising in geography, land economy and plant sciences.
Modules he is expected to study include rural and planning policy, farming and supply chains, site management, agricultural policy and conservation governance.
Following the end of his service as an RAF rescue helicopter pilot in Anglesey, William is considering a number of options for public service, Kensington Palace said.
Details will be announced when he completes the course.