Royston: Man Survives Car Driving Into Kitchen
30 January 2014, 17:58 | Updated: 31 January 2014, 11:43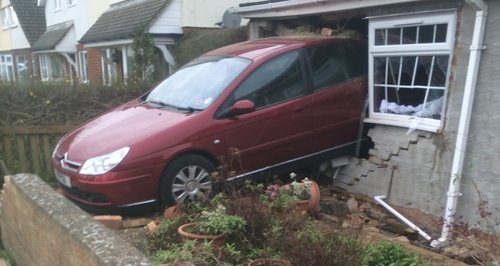 A Royston garage owner who had just finished cooking his tea in his parent's house has had a lucky escape, after a neighbour drove her car into the kitchen.
It happened on Saturday afternoon when Nick Poole was house-sitting for his parents who had gone on holiday.
Nick told Heart: "I'd just finished cooking a spot of light lunch and went into the room next door.
I'd just sat down and a minute later I heard this loud crash, and it kept getting louder and louder.
When I went to see what happened I walked into the kitchen and saw the car half-way into my parent's newly fitted kitchen."
The 40 year-old had been asked to look after the bungalow while his mum and dad went on holiday.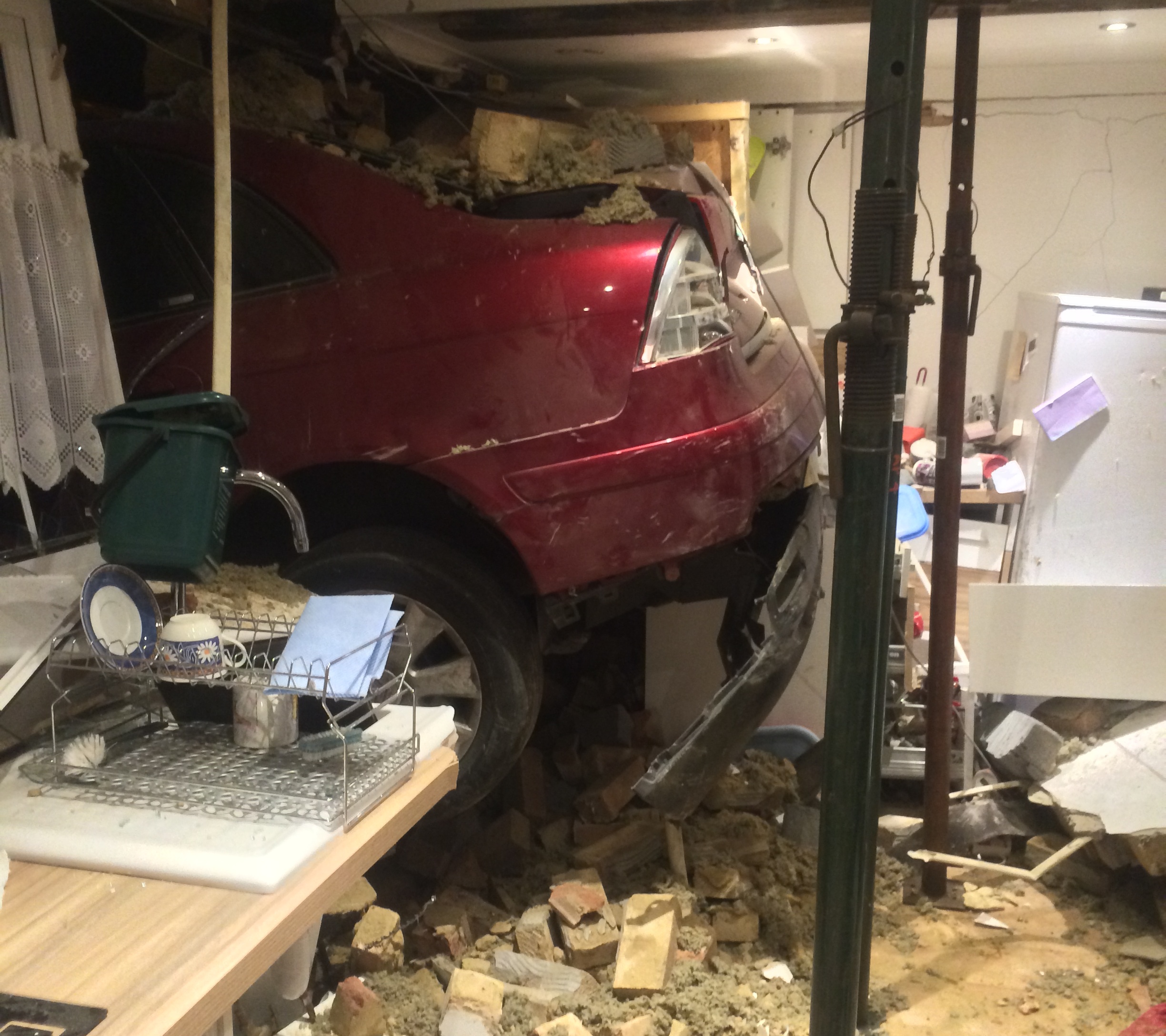 He continued: "They'd only just moved into the house in December and had recently refitted the whole house, the finishing touches to the new kitchen were still needed.
I could hear a whooshing noise and it wasn't just water it was gas; so I shouted to the driver's husband to get her out of the car as quickly as possible and make it back to the other side of the road."
Hertfordshire Fire and Rescue told Heart they evacuated the house and a number of neighbouring properties in Garden Close in Royston on Saturday afternoon because of the fear of a gas leak.