Stansted: £80 Million Redevelopment
20 June 2013, 09:39 | Updated: 20 June 2013, 09:53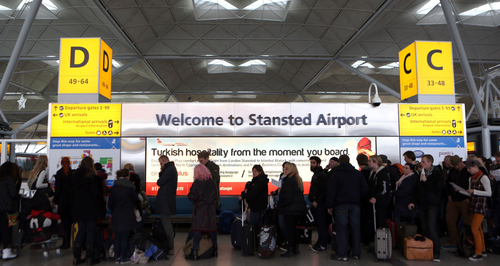 £80 million is to be spent redeveloping the terminal at Stansted Airport.
The improvement at Stansted, which is around 32 miles from Cambridge, will include new security facilities and an enlarged departure lounge.
The Lord Foster-designed terminal at Stansted opened in 1991 and the announcement of the development follows the recent takeover of Stansted ownership by the Manchester Airports Group (MAG).
MAG is investing #40 million in the project to redevelop the terminal, supported by a further £40 million that will be invested by commercial partners.
Transport Secretary Patrick McLoughlin said: "Just three months into its ownership of the airport MAG has shown it is prepared to invest in the infrastructure to improve passenger services and provide new facilities.
The millions invested in this project will transform Stansted's terminal building and the way passengers use it.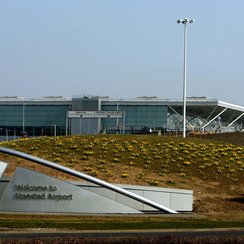 That's not just good news for travellers, it's also good news for the country because this sort of improvement to our transport infrastructure helps to make the UK more competitive in the global economic race.''
Stansted's managing director Andrew Harrison said: "Today marks the start of a significant investment programme to transform the terminal and help deliver our ambitious plans to radically improve Stansted and make it the airport of choice in London for airlines and passengers alike.''