Syria: How Cambridgeshire MPs Voted
30 August 2013, 05:55 | Updated: 30 August 2013, 10:22
MPs, including Liberal Democrat representative for Cambridge Julian Huppert, have voted against military action in Syria.
David Cameron ruled out UK involvement in military action against Syria after his authority and international standing were dealt a severe blow by defeat on the issue in the Commons.
Julian Huppert tweeted 'Very glad both the government plans for military action and labours plans for military action were defeated.'
In a highly-unusual reverse over such an important matter of foreign policy, 30 Tory rebels as well as nine Liberal Democrats joined with Labour to inflict a humiliating defeat on the Prime Minister.
A motion backing the use of force "if necessary'' in response to last week's deadly chemical weapons attack was rejected by 272 votes to 285, majority 13.
Mr Cameron had already been forced to water down his stance - accepting Labour demands that direct UK involvement required a second vote following an investigation by United Nations weapons inspectors.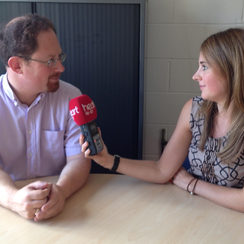 However the concession fell short of winning over enough coalition MPs, conscious that public opinion is heavily against any intervention and wary of the decade-long controversy over the Iraq war.
After the shock result and to shouts of "resign'' from the Labour benches, Mr Cameron told MPs: "I strongly believe in the need for a tough response to the use of chemical weapons.
But I also believe in respecting the will of this House of Commons.
It is clear to me that the British Parliament, reflecting the views of the British people, does not want to see British military action.
I get that and the Government will act accordingly."
How Cambridgeshire MPs voted:
Lib Dem Julian Huppert - Cambridge - Against.
Conservative Stewart Jackson - Peterborough - For.
Conservative Andrew Lansley - South Cambridgeshire - For.
Conservative Shailesh Vara - North West Cambridgeshire - For.
Conservative Steve Barclay - North East Cambridgeshire - For.
Conservative Jonathan Djanogly - Huntingdon - For.
Conservative James Paice - South East Cambridgeshire - Did not vote.
Conservative Sir Alan Haselhurst - Saffron Walden - Did not vote.