Cambridge: United At Wembley
23 March 2014, 16:37 | Updated: 23 March 2014, 18:15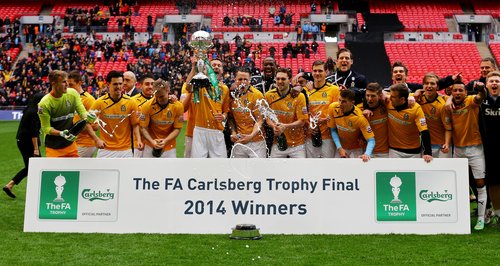 Cambridge United have beaten Gosport Borough four-nil at Wembley Stadium, to win the FA Trophy.
Blog:
Around 11,000 Cambridge United fans have made their way to Wembley Stadium this afternoon.
The club laid on around 25 official coaches for supporters.
Check out the gallery above for pictures of Cambridge United fans at the national stadium.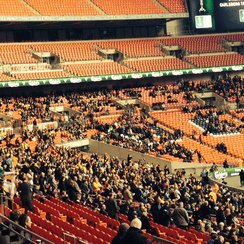 Cambridge United team: Norris, Tait, Coulson, Miller (c), Taylor, Hughes, Gillies, Champion, Berry, Donaldson, Bird.
Subs: Roberts, Bonner, Pugh, Austin, Arnold.
Cambridge United are this afternoon playing in their changed blue shirts.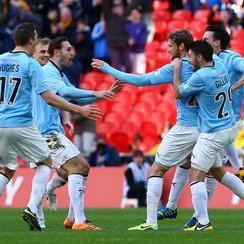 At half time, Cambridge United were one nil up thanks to a goal from striker Ryan Bird.
Both sets of fans made themselves heard during the first 45 minutes, with U's fans in particular getting some regular chats going.
At the start of the second half, Cambridge United's Ryan Donaldson scored a second goal to double The U's lead.
Donaldson added his second of the game, and United's third, ten minutes later on 60 minutes.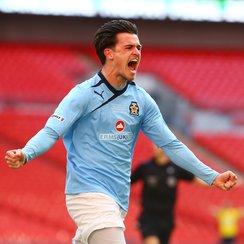 The official attendance for the game was announced as 18,120 fans between the two sides.
On 78 minutes, Cambridge United's Luke Berry, who came through the club's youth system, scored a penalty to put Cambridge four goals to nil up.
The official Man of The Match Award was given to Cambridge United's two goal hero Ryan Donaldson.
The final whistle was blown, securing the FA Trophy for Cambridge United after a four-nil win over Gosport Borough.