Cambridge: United Into Wembley Play-Off Final
4 May 2014, 17:31 | Updated: 4 May 2014, 17:48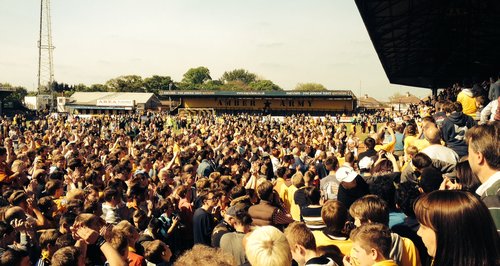 Cambridge United are through to the Wembley final of the Conference Premier Play-offs.
In front of a crowd of more than 6,000 supporters, The U's beat Halifax by two goals to nil.
The result means United go through to the final two-one on aggregate, after losing the first leg one-nil.
Striker Delano Sam-Yorke scored both United goals.
The game's final whistle was met with thousands of Cambridge United fans running onto the Abbey Stadium pitch to celebrate the win.
Cambridge United defender Josh Coulson said: "The atmosphere was amazing.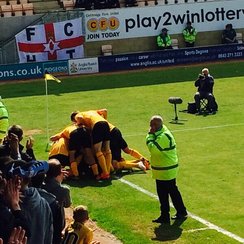 It's what you need as a player, and gives you that extra boost.
We didn't concede a goal at the end of the game, mainly because of that.
It gives you goosebumps."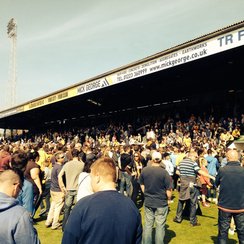 The final on Sunday the 18th May will be Cambridge's second trip to Wembley this season, after their four-nil win over Gosport Borough in the FA Trophy back in March.
Cambridge United Chairman Dave Doggett said: "In life there are some special days, and this has been one of them.
All the hard work that's gone on at this club for the last few years, now we're back at Wembley and hopefully we'll be able to move up a league.
The joy this afternoon has given so many people is lovely."