Cambridge United's Open Top Bus Tour
24 May 2014, 07:18 | Updated: 24 May 2014, 17:29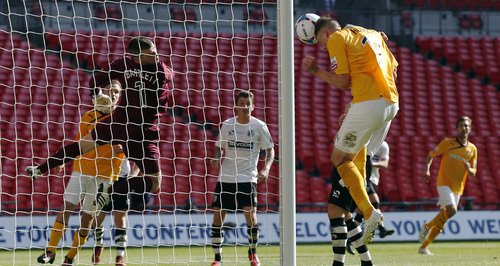 Cambridge United are holding an open-top bus parade today, in honour of promotion to the Football League and an FA Trophy win.
The U's returned to the Football League by beating Gateshead at Wembley on Sunday, in the Conference Play-Off final.
A 2-1 win meant United were propelled back to the Football League after an absence of almost ten years.
The result followed the club's FA Trophy win, also at Wembley, earlier this year.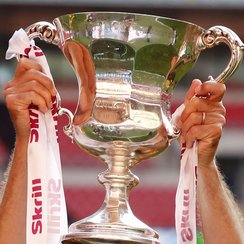 The club secured the silverware by beating Gosport 4-0.
To celebrate one of the best seasons in the club's history, an open-top bus tour has been announced by the club.
The bus will leave the R Costings Abbey Stadium at 10am today (Saturday 24th May)
It will travel along Newmarket Road, towards Trinity Street, along Jesus Lane and into the Market Square.
The bus will then be parked outside The Guildhall.
Players, officials and both trophies will be on the bus.
The bus will return to the R Costings Abbey Stadium via Trumpington Street, Downing Street, Regent Street and Gonville Place, East Road and Newmarket Road.
This will be followed by a civic reception at the stadium.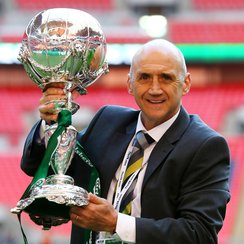 Cambridge United Chairman Dave Doggett said: "What we've achieved as a club during the last two or three years is as a team.
That includes the players on the pitch, and all the activities off the pitch.
This is a recognition of what we've achieved.
It's been one of the greatest seasons in the club's history.
We've won our first national cup competition in 102 years and we've been promoted to the league.
We've shown this city has a football club to be proud of, and hopefully we'll go on during the next few years to achieve even more."