Waterbeach: Cyclist Receives Caution
18 October 2013, 10:08 | Updated: 18 October 2013, 10:35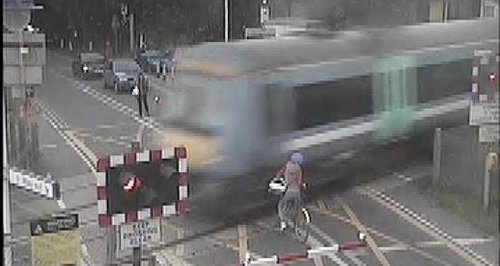 A woman has been cautioned by Police, after being caught dodging level crossing barriers at Waterbeach, near Cambridge.
It's after British Transport Police released CCTV of a cyclist avoiding barriers at the crossing last month.
The woman shown in the footage narrowly avoided being hit by a passing train.
The 26-year-old from Cambridge contacted police after seeing her image in the media, and was interviewed by officers.
A BTP spokesman said: "I'd like to thank the members of public for coming forward with vital information, as well as the media for their assistance in this investigation."