Anna's Hope
Global's Make Some Noise supports projects such as Anna's Hope, the leading children's brain tumour charity in the East of England.
About Anna's Hope
Brain tumours are the biggest cancer killer of children, and for those who survive, their lives can be severely compromised both physically and emotionally.
Anna's Hope, based at Addenbrookes, provides neuro-rehabilitation and support for these children through The Anna's Hope Specialist Nurse and their Therapy Team, which is part of Brainbow; a pioneering new service.
How We Can Help
Money raised by Make Some Noise will expand the services provided by Anna's Hope, and will make the rehabilitation more effective with new therapy equipment, as well as creating support groups for families to share their experiences.
Liam's Story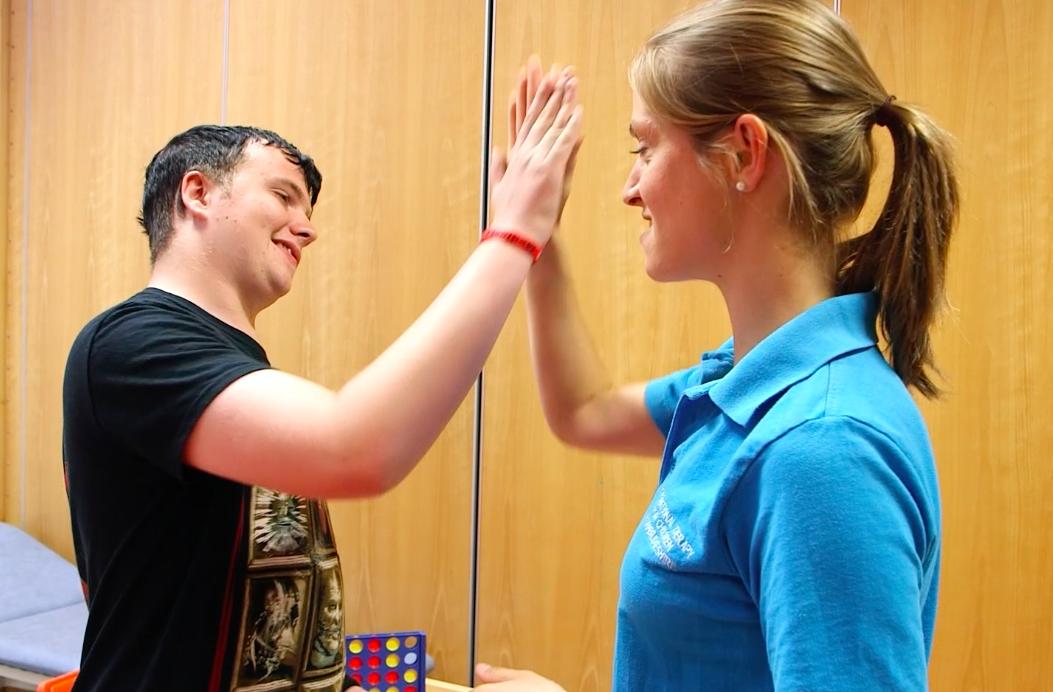 Liam (aged 16) was diagnosed with a brain tumour in 2003. As a result of his tumour he has some physical difficulties and finds things such as learning and remembering information challenging. Liam's Mother has needed to care for him full-time and he also needs additional help with learning at school.
Occupational Therapists help individuals to participate as fully as possible in all activities that they need and want to do.
This includes the ability to look after and enjoy themselves, and perform to their full potential.
As part of his involvement with the Brainbow Service, Liam has been working with the Anna's Hope Occupational Therapist on goals that are important to him in order for him to reach his full potential. His goals have included:
To participate as fully as possible with daily life skills such as using cutlery, dressing himself, being able to shave and to style his hair, and knowing how to run a bath.
To be able to get himself ready in the mornings and remember all the tasks he needs to do without his Mother's help.
To be able to organise and remember his things when he goes to school or out with his family.
To be able to participate in activities that his peers may take for granted such as taking the bus or going into town.
Working together with Liam, his family, school and other members of the Brainbow Service, the Anna's Hope Occupational Therapist has helped Liam to reach his goals.
He is now able to manage many of the activities that he previously required help with. He is also more aware of his needs and ways to manage these. Liam has worked exceptionally hard to be where he is today and continues to progress towards living the life that he would like to lead.
Patrick's Story
8 year old Patrick had a 4.5cm brain tumour, and as part of his treatment plan, he and his family met the Anna's Hope Therapy team before his operation.
After the tumour had been removed, Patrick had major problems with his balance and coordination and was unable to walk unaided. As a result of intensive rehabilitation by the team, after just 6 weeks, Patrick regained his balance and was walking unaided, riding his bike, playing football and had regained his confidence.
Without Anna's Hope Therapy team and the Brainbow service, it would have taken Patrick many months to recover, which would have had a significant impact on Patrick's emotional state and on his family.