Big Town Showdown Season 7 Winner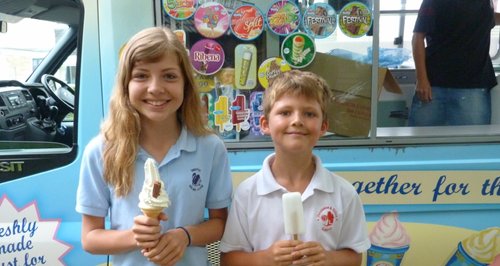 Fenstanton was officially declared the cleverest part of Cambridgeshire!
Mark represented his village on Big Town Showdown and answered all ten questions correctly in just 37 seconds.
You can now register for the next season of Big Town Showdown via the form below.
To celebrate Fenstanton's victory and status as the county's brightest place, Heart Breakfast's Kev and Ros sent Producer Josh to Mark's house and surprised him with a live performance by Peter J and Della, plus a morning treat of ice cream from Toni's Ices!
All of this happened in Mark's own front garden and the whole street turned out to watch. You can relive the moment by checking out the photos below.
Our thanks also to Wardrobe Fancy Dress and Costumes on Cromwell Road in Cambridge for lending us the strawberry outfit!