The Heart Breakfast Royal Baby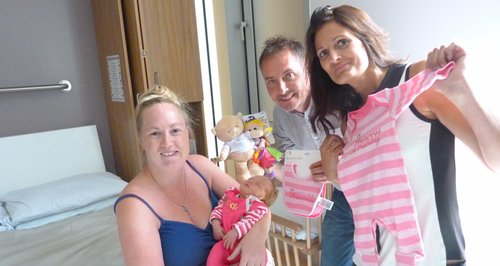 Kev and Ros went to the Rosie Maternity Hospital to meet a very special young lady.
Nichola Blakely welcomed daughter Shelby Jo in to the world on the same day as The Duke and Duchess of Cambridge's son at Addenbrooke's Rosie ward in Cambridge.
And to celebrate, Kev and Ros decided to crown Shelby Jo our very own Heart Breakfast Royal Baby!
She was born at 10:49am on Monday 22nd July, weighing 7lbs 11oz
Kev and Ros spoke to mum Nichola at the Rosie Maternity Hospital and brought some gifts for her daugher to celebrate the special day.
Check out the photos of what happened and listen again below!
Kev and Ros meet the Heart Breakfast Royal Baby