Star Studded Big Town Showdown
20 September 2013, 14:17 | Updated: 27 June 2017, 12:25
Kev & Ros are back Monday with The Big Town Showdown, and this week there are some very special entrants.
Big Town Showdown is back, the 6th season is under way and next week on Heart Breakfast, Kev and Ros have triple-whammy celeb special!
But who are the special contestants who will be flying the flag? We've given you some clues below, see if you can guess who they are...
You would know who one of the stars were if you were here tonight. This celebrity is All Fired Up about playing the Big Town Showdown. The other is from down under and likes mysterious girls.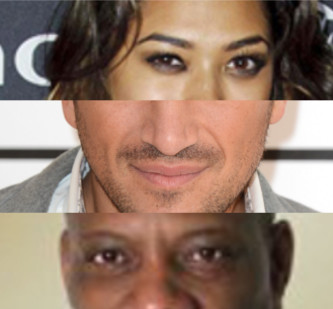 Tune in and listen to the 3-in-a-row celeb special of The Big Town Showdown next week to see how you fare against the stars!
Registration is now open for season 6 of The Big Town Showdown, so why not fly the flag for where you live?
We've got 10 general knowledge questions and you have to get through them as quickly as possible.
But be warned, we add an extra 10 seconds for every incorrect answer!
If you think you've got what it takes, then register to play here.