Police Search For Patient Armed Robber
9 June 2014, 06:00
Detectives have issued a CCTV image of a man who queued in a post office before - attempting to carry out an armed robbery.
The hooded suspect who was armed with a kitchen knife waited behind two other customers before threatening staff at Thaxted post office. He fled empty-handed soon afterwards.
Other customers at the High Street were not even aware the man had pulled his top half over his face and held a long-bladed knife at his side.
Detectives hope that even though he tried to hide his identity someone could name him or may have seen him hanging around beforehand or running away from the post office.
The incident happened at about 1pm on Wednesday, May 21.

DS Becky Young of Braintree CID said: "We have carried out extensive enquiries but we have not been able to establish the identify of this man.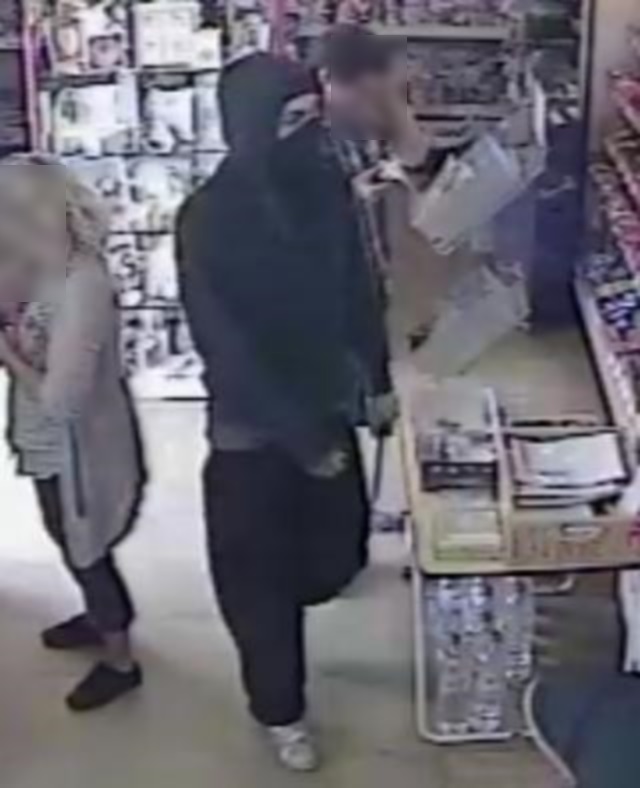 He was clearly quite calm enough to queue behind other customers but luckily he appears to have lost his nerve when he tried to threaten staff.

There is no doubt that he is a dangerous person who is prepared to carry a long-bladed kitchen knife for use in a robbery and we want to catch him before he can attempt this sort of crime again."

Anyone who can identify the man from the CCTV image or anyone who remembers him waiting in the area or running away should contact officers at Braintree CID on 101 or call Crimestoppers anonymously on 0800 555111.