Alan Jeal Death Mystery
23 July 2014, 16:16 | Updated: 23 July 2014, 16:52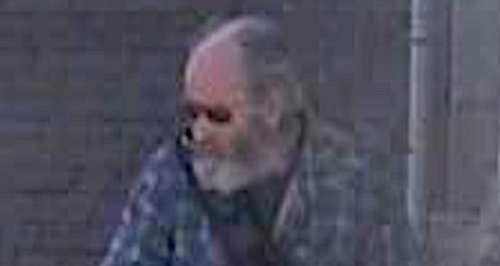 The mystery surrounding the death of Alan Jeal in Cornwall has been featured on Crimewatch in a national appeal for information five months on.
Alan's body was discovered on Perranporth beach on Tuesday 25 February 2014 by a member of the public while out walking his dog at around 2pm. He was naked apart from wearing socks and one walking shoe.

Multiple injuries to his chest, head and hand were found on his body. He suffered significant internal injuries, a flesh wound to his scalp and bleeding hand injuries. There were some signs of possible drowning but it has not been confirmed as the cause of death.
Alan's last known movements included three bus journeys he took around Wadebridge, Truro, Newquay and Perranporth on the day before his body was found. A map showing CCTV footage of Alan's last movements in Truro can be seen here:

Detective Chief Inspector Dave Thorne, Senior Investigating Officer, said:
"It has been five months since Alan's body was found and there are still many unanswered questions in this case. We are hoping that this latest appeal will bring us new leads to help us solve the mystery and bring closure to the family."

Officers investigating the death have released new CCTV of Alan outside Bridge Tools in Wadebridge at around 4.45pm on Monday 24 February. He was wearing a light-blue jacket which has not been recovered. The CCTV footage can be seen here:
Detectives are keen to trace a potential witness who was seen on CCTV at the bus stop in Truro's Lemon Quay at 6.19pm on Monday 24 February 2014. Officers believe the man, with grey hair, wearing a long dark coat and fisherman's style hat, saw Alan while waiting for a bus. The CCTV footage can be seen here:

Police have released a series of photographs of Alan's belongings which were found on the beach including a rucksack, navy-blue Regatta jacket, wallet and photograph of him when he was two years old in the family home.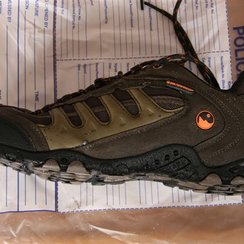 A set of headphones were found in Alan's mouth, as well as a rolled-up sock. The white Apple iPhone or iPod style headphones, with volume control, were looped around the back of the sock and were trailing out of his mouth.

Some of Alan's other belongings are still missing, including a Barclays Bank current account card, a Barclaycard credit card, a Nokia 1110i mobile phone, a third generation iPod shuffle and the rest of the clothing he was wearing.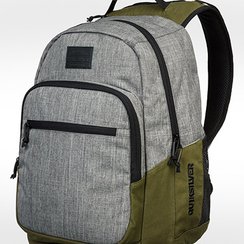 DCI Dave Thorne added:
"We are still treating his death as suspicious due to the extent of his injuries and the fact that he was found naked, with a sock and headphones in his mouth. There are a number of people we are keen to trace including three people seen with him at the bus stop in Truro who have not come forward, as well as anyone who interacted with Alan when taking part in online gaming."

Matt Pavitt, HM Coastguard Sector Manager for North Cornwall, said:
"When a body is washed up on a beach, coastguards use local knowledge and their search and rescue expertise to help the police and coroner estimate where a person might have entered the water. The Falmouth Maritime Rescue Co-ordination Centre is often called upon to help with this type of incident and members of the St Agnes Coastguard Rescue Team cordoned off the area and conducted a shoreline search."

Anyone who has any information that could assist with the investigation is asked to call police on 101 quoting reference 381 of 1 March, or alternatively call Crimestoppers anonymously on 0800 555 111.