Cornwall: Spider-man Reveller Attacked in Cornwall
2 January 2014, 13:02 | Updated: 2 January 2014, 13:04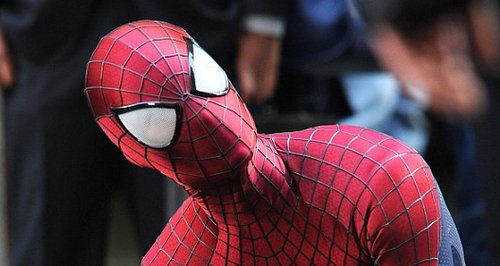 Renowned for his super strength and shooting villains with spider-webs from his wrist, but one wannabe Spider-man has himself fallen victim to crime in Cornwall.
The teenage victim, who was wearing a Spider-Man costume, was attacked in the port of Looe and ended up in hospital after being knocked unconscious.
Cornwall police said four or five men set upon the 18-year-old shortly before midnight as he walked to a kebab shop in Fore Street.
"Police are appealing for witnesses after a man dressed as Spider-Man was knocked unconscious in Looe on New Year's Eve.
"The 18-year-old man was taken to Derriford Hospital by ambulance and was treated for minor injuries including cuts and grazes to his body and face."
Police are now appealing for any witnesses or information to please call police on 101.''