Cornwall's First Ever Residents' Survey Results
22 October 2014, 13:22 | Updated: 22 October 2014, 13:32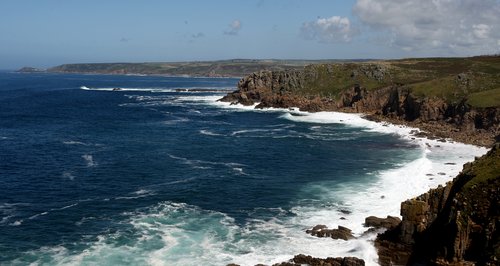 The results of Cornwall Council's first ever residents' survey have been released, giving detailed information on what people think about local services and the area where they live.
Cornwall's residents said good health care and affordable housing were the most important factors in making somewhere a good place to live. When it comes to what most needs improving locally, residents said road maintenance and wages.

Residents were also asked for their views on the way Cornwall Council runs things and what standard of service they received the last time they contacted it. The results are set out below.

The survey was commissioned at the recommendation of the Council's Reputation and Performance Advisory Committee which met to consider the results this week.

The data from 1212 completed questionnaires (a high response rate of 44%) was collected and analysed by independent research company, Marketing Means. Council Leader John Pollard said:
"I am grateful to all the residents who took part in the survey . We will certainly be taking on board what they are telling us. It is clear from the survey that to win people's trust there are things we need to improve in the way we operate as a Council and how we communicate with people. On the positive side, I am pleased to see that the things residents say are important to them are the things we are prioritising – for example investing in the economy so that there are more well paid jobs in Cornwall and protecting the road maintenance budget..
We believe we have made strong progress in these areas over the past year and have had good feedback from budget consultations."

Chairman of the Council's Reputation and Performance Committee, Malcolm Moyle, added:
"This survey was commissioned by the Leader of the Council following a recommendation from my committee. Other councils do similar surveys and we wanted to establish a baseline to see where we are now and to track our performance in future."

Summary of results

84% of respondents said they were satisfied with their local area as a place to live.

By a margin of 2 to 1, residents were satisfied with the way Cornwall Council runs things (51% satisfied, 25% dissatisfied).

31% agreed that Cornwall Council provides value for money, 34% disagreed.

Half of respondents (50%) agreed the Council is standing up for Cornwall, 17% did not agree.

Just over a third (34%) agreed the Council is trustworthy, but 26% disagreed.

26% said the Council acts on the concerns of local residents but 37% disagreed.

24% said the Council is efficient and well run, 36% disagreed.

Around half (47%) felt the council keeps them informed about the services and benefits it provides, 53% did not feel well informed.

Residents were very well informed about how to pay bills (91%) and how to register to vote (89%); however they felt less well informed about other services such as how to complain (39%); how to get involved in decision making (26%) and what to do in the event of large scale emergency (21%

Respondents also felt less well informed about how the Council spends its money (36%); how the council is performing (31%) and what standard of service to expect (36%).

Local media, printed information from the council, word of mouth and the council website/internet were the most common ways of finding out about Council decisions and services.

Over half (55%) were satisfied with the service they received last time they made contact with the council, 27% were dissatisfied. Over half of those who were dissatisfied, highlighted poor communication as the reason, including lack of acknowledgement and poor response times.

61% said they preferred to contact the Council by telephone.

Three quarters (75%) said they use the internet; however there was low awareness amongst internet users of the Council's on line services.

John Pollard concluded:
"I will be working with my fellow councillors and the senior management of the Council to make sure we address the issues that residents have raised. This will include improving customer care across the organisation, empowering our staff to sort out complaints quickly, pushing forward on our devolution programme with local communities, supporting divisional councillors in their role as community leaders and Council advocates, tackling specific local issues and problems that residents in different parts Cornwall have identified, and a concerted drive to inform residents about services and points of contact for customers including our online offer and one stop shops. We will continue to be open and transparent about our decision making and finances."

The full survey report is now on line at www.cornwall.gov.uk/residentsurvey.