Different Jellyfish Species Spotted
22 July 2014, 12:13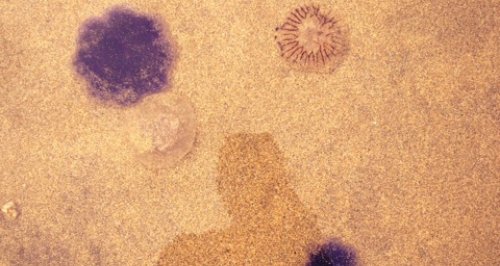 A new report by the University of Exeter and the Marine Conservation Society has been released, telling us where jellyfish are usually found.
So far this year there have already been more than 500 reports of Jellyfish, and the majority of those are Barrel jellyfish spotted along Cornwall's coastline.
The mild winter has meant that a number of adult jellyfish from last year have survived, increasing the number that are usually seen in the South West.
The report, published in the Journal of the Marine Biological Association, details over 5000 reports of jellyfish sightings of eight different species sent to the Marine Conservation Society by the British beach going public between 2003 and 2011 for their MCS National Jellyfish Survey.
The survey is the largest of its kind in the UK and has been attracting a growing number of jellyfish sightings, with 2013 proving a record year when 1,133 reports were received.
The species that are usually found in the South West are Moon and Blue jellyfish. But this year a larger number of Compass jellies are being spotted, and more unusually, the larger Barrel jellyfish.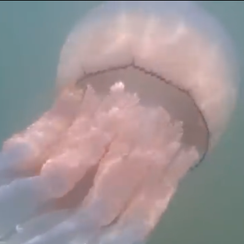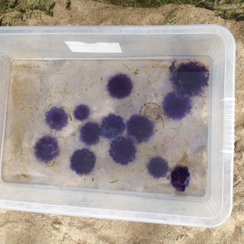 The Barrel jellyfish can grow up to 2 metres wide, and are often spot ten in Welsh and Scottish waters.
Professor Brendan Godley says "We are not sure why, but the very mild winter probably meant more adults survived at depth, which will have returned to the surface in spring as waters warmed up. This years strange barrel jellyfish results highlight the importance of running the survey year in and year out to track these unusual events and discover if they turn into trends".
Dr Peter Richardson said "We still know relatively little about jellyfish, but given the economic impacts that large numbers of jellyfish can have on tourism, fishing, aquaculture and even power generation, we cant afford to ignore them".
We're being asked to report any jellyfish sightings around our coastline HERE
The full-colour MCS jellyfish photo-ID guide can also be downloaded
But always remember to look carefully at jellyfish before reporting them, and do not touch them as some species have a powerful sting.