Experts Say Hole Is Close To Old Mine Works
16 January 2015, 15:40 | Updated: 16 January 2015, 15:42
Old maps which show the location of mine shafts across Cornwall have been examined to see if the hole has appeared over a mine shaft.
The hole which opened up at the side of the A30 near Scorrier caused the Westbound carriageway to be closed for several hours on Thursday 15th January 2015.

It was spotted by a farmer, and reported to police.

The Highways agency have spent a lot of time examining the hole, and have cordoned off the area. One lane of the A30 Westbound in the area is now open though.

Mining experts have shown Heart maps, which show the location of old mine shafts across the Duchy.

Alan Buckley, a local mining expert tells us "There's a shaft show approximately where the subsidence is. It's a shaft that's on load which means that the ground on either side of it was also taken away, which appears to be what you can see in the hole there".

The 1866 Manor of Goonearl Map, clearly shows a mine shaft and mining works surrounding the A30 at Scorrier where the subsidence has occurred.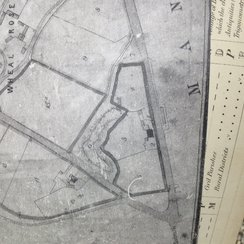 The Wheal Jane Consultancy archive map from 1908 also show similar markings for old mine shafts there.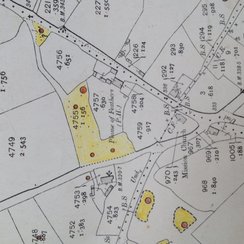 Dale Foster, Senior Mining Geologist at Wheal Jane Consultancy tells Heart " it's possible they've broken into an old working, that's just a few metres below surface? and with the current weather conditions the back fill has had it and it's collapsing in".