Fowey: Tug Boat Hits Rocks
29 April 2014, 11:02 | Updated: 29 April 2014, 11:12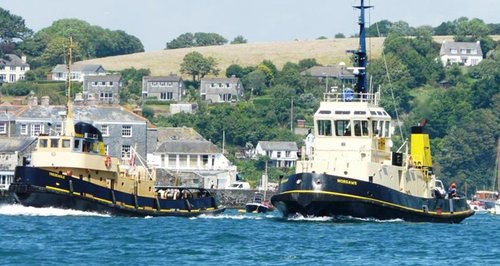 A tug that left Fowey harbour early this morning struck rocks taking on around 4 feet of water in it's engine room.
They were going to Plymouth to assist in the berthing of a cruise ship.
The Master and crew of 3 of the Cormilan built in 1981, they managed to return the vessel to her moorings near the docks but requested assistance as they were unable to control the amount of water entering the hull.
Cornwall fire and rescue service attended and have rigged portable pumping equipment to assist.
The Port Emergency plan was activated and personnel mobilised.
On arrival on scene the vessel had 4 feet of water in the engine room, with the assistance of harbour and fire service pumps this has currently dropped by 10 inches.