Newquay: RNLI Volunteer Involved In Honeymoon Rescue
16 January 2014, 13:47 | Updated: 16 January 2014, 13:50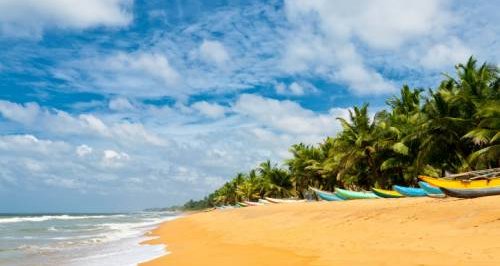 It's a good job a volunteer Cornwall lifeboat member took his first aid kit on Honeymoon to Sri Lanka with him.
That's because Duncan Wallace helped save the eyesight of a seriously injured surfer more than 5,000 miles away from home.
Duncan had already been for an early-morning surf three days before the end of their fortnight's honeymoon in the country and had returned to the beach hut for breakfast with his wife when he heard a man shouting for help from the water.
The Israeli surfer who was in his early 20s had been struck by his surfboard and had received a serious eye injury and was lapsing in and out of conciousness.
Bandages and dressings were applied to prevent any further blood loss and protect the displaced eye.
A plank of wood was used as an impromptu stretcher and the man was taken to the local hospital, 25 miles away, on the back of a tuk-tuk (motorised rickshaw) by a young Australian doctor who was on a training placement in the area.
The man spent five days in hospital and doctors were able to save his vision.