Newquay: VIDEO Trapped By Tide Three Women Rescued
31 January 2014, 14:41 | Updated: 31 January 2014, 15:16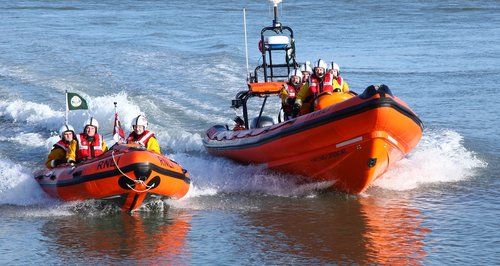 RAF military helicopter used to rescue three woman trapped by the tide not far from Zacrys Island near Newquay,
RNLI lifeboat crews couldn't rescue the woman trapped at the bottom of 200 foot cliffs because of recent rock falls.
It was considered too unstable and dangerous.
So a helicopter from RMB Chivenor was called in and winched the women from Poland to safety.
We are being warned to keep away from coastal paths and the edge of cliffs from Friday 31st January as a storm is expected to batter the coast.
Cracks have already appeared on the coast line to the west of Talland Bay.
It means a landslip could happen at anytime.