Padstow: Accident Report Into Speed Boat Tragedy
30 January 2014, 06:00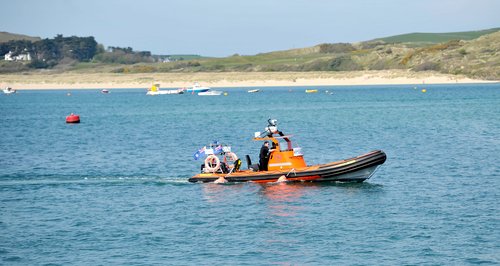 More must be done to make sure last year's May Bank Holiday speedboat tragedy never happens again.
A senior TV executive and his young daughter were killed by their out-of-control speedboat after he took the steering from his wife, investigators found.
Mr Milligan and his daughter Emily died, while Mrs Milligan, 39, and the couple's other children, Amber, 12, Olivia, 10, and Kit, four, were injured.
A report out on Thursday 30th January found the following:
Mr Milligan's wife, Victoria, was at the helm of boat 'Milly'.
But was not attached to the boat's kill cord - a safety device designed to cut power in an emergency.
Mr Milligan reached across to execute a high-powered turn right to keep boat clear of the beach
2 adults and 4 children thrown into the water
The engine did not cut out
Boat circled out of control hitting the Milligan family
Runaway boat inflicted injuries on all of the people in the water.
Waterskiing instructor Charlie Toogood leapt from his own boat into the craft to turn off its engine and prevent further harm.
He was subsequently declared a hero for his actions.
Immediately after the accident the Maritime Accident Investigation Branch issued a safety bulletin warning of the "culture'' in which a "significant proportion'' of drivers do not attach the kill cord when the take the helm.
In a statement, the Milligan family said: "We are still coming to terms with this tragic accident which has left us without Nick, a loving husband, father, son and brother, and Emily, whose life was only just beginning.
"We sincerely hope that awareness of this accident will mean that another family does not have to go through anything similar.''