Devon & Cornwall: Figures Show Slight Rise In Crime
17 July 2014, 09:50 | Updated: 17 July 2014, 09:51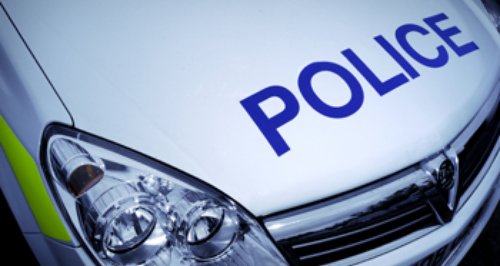 New figures have shown a very slight increase in recorded crime across Devon and Cornwall.
They show average increase of one crime a day in the last year, with an increase of 345 offences.
The updated picture shows the Force continues to see reductions in non-dwelling burglary, (down 9.1 per cent), dwelling burglary, (down 7.4 per cent), vehicle offences, (down 13 per cent), and criminal damage, (down 4.2 per cent). Victim Based Crime (not DA Related) is also reduced, (down1.2%). Crime levels for all these offences remain at historically low levels. Robbery, (down 0.5 per cent), also remains at a historically low level.
Some crime areas have seen a rise in the last year. This includes violence without injury, (up 15.3 per cent), violence against the Person (Not DA Related), (up 1.4%), sexual offences, (up 10.4 per cent), and shoplifting, (up 12 .3 per cent).
Assistant Chief Constable Andy Bickley said: ''These figures illustrate crime levels remaining largely static across Devon and Cornwall in the last three months and throughout the last year.
''We have seen significant reductions in acquisitive crime such as burglary which have a huge impact on victims.
''The small rise in crime we have seen equates to less than one extra recorded crime a day, which in the country's largest geographic police force, is a very small increase.''
Crime performance data is a hugely complex area and the new figures are only one indication of Force performance in Devon and Cornwall.
The figures are used as an indicator to direct effort and resources, but are not the only method used to improve community safety and victim support.
Mr Bickley added: ''How crime affects a victim is absolutely paramount and at the forefront of everything we do. We are working with the Office of the Police and Crime Commissioner to focus on those offences that have the biggest impact on victims and the lives that they lead.
''Things such as domestic abuse and some sexual offences have been greatly under reported in the past and it is encouraging that victims are becoming increasingly more confident in reporting. ''The most important thing is for the police and partners to focus on the causes of crime and prevent reoffending.''
The data comes at the same time as police strength figures up to 31 March, 2014, show the Force now has 3096 Full Time Equivalent police officers, compared to 3082 in 2013. This is supported by almost 600 members of the Special Constabulary.
Mr Bickley said: ''There is no doubt the Force has already faced and continues to deal with the huge challenges that having £40 million less in the budget brings.
''But we are striving to work closer than ever with our communities and partners to do things differently and give the best value policing possible to Devon and Cornwall.
''We continue to have a committed and highly skilled workforce which the Force and wider public can rightly be proud of.''